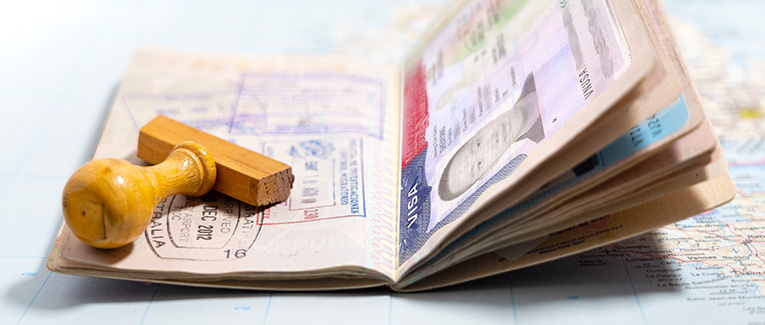 What is a US Tourist Visa?
A US tourist visa, also known as a US B2 visa or visitor visa, is a nonimmigrant US visa that allows individuals to visit the US for a short period of time for the purposes of tourism, visiting relatives or friends, receiving medical treatment, or other recreational reasons. If you are interested in taking a vacation to the US or visiting family in America, a B2 tourist visa is what you will want.
US Tourist Visa Duration
The length of stay for a B2 visitor visa is typically a period of six months. However, there are multiple-entry visas that can be valid for up to 10 years.
What Can You Do with a US Tourist Visa?
As a B2 visa is issued for the purposes of tourism, visitors with a tourist visa in the USA can do the following:
Take a vacation to the US
Visit various states, cities, national parks, and other attractions
Visit family members, friends, or colleagues
Attend events such as concerts and sporting matches
Receive medical treatment (also known as medical tourism)
What Are You Not Allowed to do with a US Tourist Visa?
A B2 tourist visa is primarily designed for visitors traveling to the US for tourism or to visit family. As such, there are certain activities B2 visa holders are strictly forbidden from doing in the US:
Working a job, or taking any sort of employment
Attending a college or university, vocational school or any other sort of school as full-time or part-time student or exchange visitor
Performing (such as a musician or dancer) and receiving monetary compensation for it
Working as a journalist or any other member of the press
Entering the US as an aircraft or ship crewmember
Attempting to become a permanent resident of the US
More information about allowed and prohibited B2 Tourist Visa Activities
US Tourist Visa Requirements
In order to be approved for a US tourist visa, all applicants between the ages of 15 and 79 will have to meet with a US consular official at the US embassy/consulate or Visa Application Center and provide the following:
Compelling intent that you are only planning to visit the US, and do not intend to stay in the US.
Documented evidence and reasoning that you will definitely return to your home country before the visa expires.
A valid passport.
Financial documents that function as proof of the funds that will support you for the duration of your stay in the US, since you are not allowed to work in the US on a B2 tourist visa.
Details of where you are staying, and who you are staying with.
Completed and signed sponsor documents, where applicable.
Is a US Tourist Visa Always Required?
Certain citizens and nationals are allowed to visit the US for up to 90 days for tourism or business purposes without obtaining a visa under the Visa Waiver Program (VWP).
The VWP currently allows visa-free travel to the US for 90 days or less to citizens or nationals of the following countries who meet all VWP requirements:
Andorra, Australia, Austria, Belgium, Brunei, Chile, Croatia, Czech Republic, Denmark, Estonia, Finland, France, Germany, Greece, Hungary, Iceland, Ireland, Italy, Japan, Latvia, Liechtenstein, Lithuania, Luxembourg, Malta, Monaco, Netherlands, New Zealand, Norway, Poland, Portugal, San Marino, Singapore, Slovakia, Slovenia, South Korea, Spain, Sweden, Switzerland, Taiwan, United Kingdom.
However, it is important to note that citizens and nationals of countries covered by the VWP will still have to apply for the appropriate visa if they intend to stay in the US for more than 90 days, or visit the US for purposes not allowed by a B2 US tourist visa or B1 US business visa.

For visitors, travel, student and other international travel medical insurance.
Visit insubuy.com or call 1 (866) INSUBUY or +1 (972) 985-4400

US Tourist Visa Application Process
Based on the US Consulate or Embassy where you apply, the B2 visitor visa application process can vary slightly. In most cases, you will be required to take the following steps to apply for a US B2 tourist visa:
US B2 Tourist Visa Interview
Before you attend your scheduled interview, make sure you have all of your documents in order. These include:
Form DS-160 Nonimmigrant Visa Application
A passport valid for travel to the United States that is valid for at least six months beyond your period of stay
Your visa application fee payment, or receipt of payment if you paid online
Your correctly formatted visa photo, if you were unable to upload the photo online
Additional supporting documents required for the B2 visa interview detailing the purpose of your trip, your intent to depart the US after your trip, and your ability to pay for all costs involved in the trip
What to Expect at your B2 Tourist Visa Interview?
At your visa interview, you will meet with a US consular officer. Their job is to determine whether you should be issued a US visitor visa. By answering all questions truthfully and using your supporting documentation, you will be able to establish if you meet the requirements for the B2 tourist visa.
The consular officer will obtain ink-free fingerprint scans during the interview in some cases. However, this can vary based upon the consulate, embassy, or visa application center (VAC). Some applicants will be required to have their fingerprint scans taken at a different location than their visa interview.
You may be required to pay a visa issuance fee after the visa is approved, but only if this is applicable to your nationality. Upon visa approval, your passport will be delivered to you via courier.
FAQs
Who is eligible for a B2 Tourist Visa?

Those who want to temporarily visit the US for a vacation, to visit family or for other reasons not related to employment, education, journalism, or permanent residency. Some B2 visa applicants may have to show proof that they have reason to return to their home country, and do not intend to stay in the US.
How long can I stay in the US with a B2 tourist visa?
The US Customs officer will provide authorization for you to stay in the US for up to six months with a B2 visa. You may be able to apply to extend this period to up to one year. Multiple-entry visas can be valid for up to 10 years.
Can I work in the US with a B2 tourist visa?
No. If you would like to travel to the US for a short period of time for work-related reasons for a non-US employer, you will want to apply for a B1 business visa. In order to work for a US-based employer, you will need to explore applying for an H1 visa.
Can B1/B2 visa holders enter the US now due to COVID?
Starting November 8, 2021, the US is allowing fully vaccinated visitors with a negative RT-PCR test to enter the United States on B2 tourist visas.
Read more here about vaccination and COVID testing requirements for traveling to the US.
Need more information regarding nonimmigrant US visas? Click here.
We are sorry that this post was not useful for you!
Let us improve this post!
Tell us how we can improve this post?