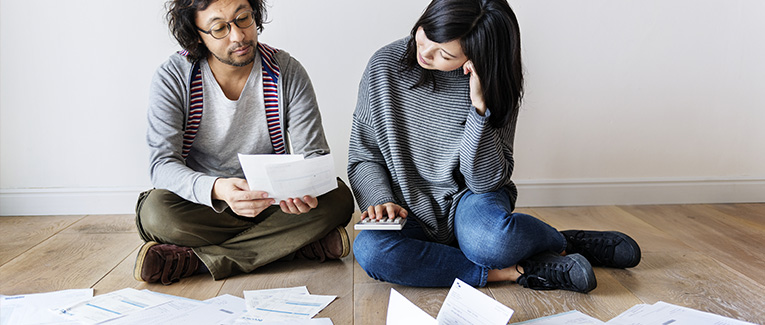 Most U.S. banks send their customers monthly bank statements. Many banks also provide an option to download statements online from their website, rather than mailing them to you monthly. Some banks provide only online statements and nothing is mailed. Depending on the bank and type of accounts you have, you may receive separate or combined statements. If you receive combined statements, the statements will be listed one after another.
Even though the exact format and details in the statement may vary, this article provides a general idea as to what you might see on your statement. Each statement will specify the duration (start date and end date) of the presented information.
Account Summary
This specifies the opening balance at the start of the statement period, adds deposits and other credits, adds interest paid, deducts checks, deducts other withdrawals and service fees, and then shows the closing balance at the end date of the statement period.
Deposits and Other Credits
This shows deposits and other credits by date, amount, and description. The description may contain the name of the payee.
Interest
Shows the number of days in the statement period, the interest rate, and the interest paid during the statement period and the current year.

For visitors, travel, student and other international travel medical insurance.
Visit insubuy.com or call 1 (866) INSUBUY or +1 (972) 985-4400

Checks
Lists the check number, amount, and the date posted for each check. Transactions are listed in the order of check numbers. Please note that the dates written here are the dates when the checks were cashed, not the dates when you wrote the checks. This is particularly helpful in reconciling the statement and finding out whether a particular check was cashed or not.
Other Withdrawals and Service Fees
Online bill payments, automatic deductions from your bank account (for example, your rent every month or insurance premiums), purchases with debit cards, ATM withdrawals, service fees, etc., will appear in this section.
Daily Balance Summary
This shows the transactions that occurred in your account on any given day. It shows a day-by-day activity.
Customer Service Information
This section has the contact information of the bank for customer service.

We are sorry that this post was not useful for you!
Let us improve this post!
Tell us how we can improve this post?