As a newcomer to the U.S., it helps to be prepared for the unexpected. Be it your health, your family, your property, or your assets, you have to be extra careful to cover all your bases.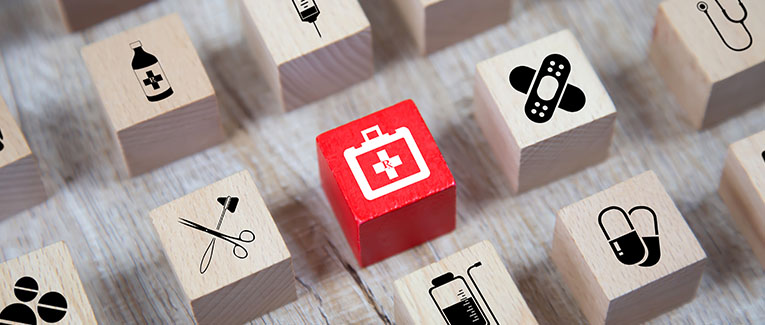 This is where insurance comes in—insurance protects you from the financial burden of dealing with emergencies.
We will focus on the four most important kinds of insurance coverage you need in the U.S.:
Health insurance
Life insurance
Auto insurance
Travel insurance
Health Insurance in the U.S.
The cost of private healthcare in the U.S. is extraordinary. In 2018, studies estimated that the average cost of one day in the hospital was $2,517. Without insurance, it is simply not feasible to rely on private healthcare in the event of an emergency.
So, what are your options?
There are several types of health insurance plans in the U.S. Typically, they can be categorized as employer-sponsored health insurance, federal insurance, and private health insurance.
The best option for new residents in the U.S. is to opt for their employers' health insurance plans. Nationwide averages show that large employers shoulder around 70% of health insurance costs. Doing the math will tell you that a family of four contributes approximately $6,000 out of pocket. The drawback of employer-sponsored insurance plans is that smaller firms usually do not offer very lucrative policies for employees because of the expenses.
Finding a health insurance policy for you and your family by yourself can be a daunting task. After all, the U.S. healthcare system is infamously complicated.
Plus, because you're a newcomer to the country, your legal, taxation, and residence statuses will change over the next 5 years. At every stage, you will need specific advice based on both your health needs and your current legal status in the country.
Insubuy is a problem solver, because the company has a history of more than 20 years of professional insurance service in the U.S. It's one of the only large insurance companies in the U.S. that understand the unique requirements of international travellers who have recently moved to the U.S. Call Insubuy today to discuss your requirements. You will find the right health insurance plan this way.
Here's more information to help you understand how health insurance works in the U.S.
To navigate your way through a gamut of options and policies, you should be aware of the three main policy options in the U.S. health insurance market:
Health Maintenance Organization (HMO)
At its core, an HMO is a network of doctors and hospitals that you have access to based on your insurance plan. As with all insurance policies, you pay a monthly or annual fee to access this network of physicians. The physicians in the network all have contracts with the insurance provider. This works in your favor because it lowers the premium costs.
However, since you are restricted to your HMO network for all medical requirements, you might have fewer options while choosing your physicians.
Preferred Provider Organization (PPO)
A PPO is also a network of healthcare providers. How is it different from an HMO? As a member of a PPO, you become a part of a much wider network of general and specialized physicians.
You don't have to get a referral from a general physician to consult with a specialist. What's more, the hospitals and clinics in a PPO network charge their subscribers pre-set, reduced fees.
Point of Service (POS)
Point of Service health insurance combines elements from both HMOs and PPOs. Like in an HMO, you will have to choose a primary healthcare provider to get referrals for specialized care, and similar to a PPO, you can opt for out-of-network providers, but at a higher cost.
What decides your health insurance cost?
The cost of health insurance in the U.S. varies according to these factors:
Do you fall into a risk group? That is, do you suffer from any pre-existing conditions that might require extensive, long-term treatment? Do you work in a hazardous environment?
What is your payment ability? How sure can your insurer be that you will pay your monthly premiums? This depends on the sources and stability of your income.
What is your age? Older people are most likely to seek medical treatment as compared to young people.
How many people are covered by the policy? Are you taking out an individual medical policy only for yourself, or are your spouse and children also going to be covered?
What is your location in the U.S.? Different states have different laws governing how much insurance providers can charge for premiums and copayments.
Consider all these factors carefully before choosing the policy that is most affordable and suitable for you.
Getting Life Insurance in the U.S.
A life insurance plan should cover funeral expenses, daily expenses, outstanding loans or mortgages, and additional funds to support the family left behind. This is especially important if the individual is the primary breadwinner in the family.
Typically, insurance advisors suggest that the value of your life insurance coverage should be at least ten times that of your annual income.
This is to make sure that your family can meet their daily costs without having to struggle. It is vital to invest in a smart life insurance policy right from an early age.
Which Life Insurance Policy Is for You?
There are two kinds of life insurance coverage: whole life insurance and term life insurance. They differ in the period that is covered by the policy.
Term life insurance expires after a predetermined period or "term". If the insured person dies within that period, the beneficiaries get a "death benefit" either as a lump sum amount or in monthly payments.
Why should you consider term life insurance?
It is the most accessible type of life insurance. For example, a basic term life insurance plan has a monthly premium of $30-40 USD for a 30-year policy worth $500,000 USD.
It is a good idea to have a shorter policy if you are not certain whether you will stay in the U.S. long-term.
If you are a young professional who has recently moved to the country, term life insurance is an affordable way to plan for the future.
On the other hand, whole life insurance is permanent. It does not expire, and you keep paying the premiums until death. These are more expensive, as you normally pay up to 5–10 times more in premiums than you do on a term life policy.
Why? This is because when you make the monthly contribution to your whole life policy, a small portion of it goes towards the "cash value". After the death of the insured person, the beneficiaries get not just the death benefit but also the cash value, which accrues some tax-deferred interest every year.
Should you consider a whole life insurance policy?
Yes, if you are an NRI who plans to live in the U.S. long-term.
If you own assets like houses, endowments, or large estates, this kind of policy is better suited for you.
Getting Auto Insurance in the U.S.
In the U.S., follow this basic rule of thumb: If you own a car, you need to have auto insurance.
Why? Auto insurance has you covered on three fronts:
Property damage: in case of an accident or theft of the vehicle.
Liability: your legal liability in case you get into an accident and cause property or bodily damage.
Medical: the cost of hospitalization, medicines, and rehabilitation for injuries caused in an accident.
Almost all states in the U.S. mandate that your auto insurance include both bodily injury liability and property damage liability. Medical payment liability is optional in some states, so read your state's laws carefully before purchasing an auto insurance policy.
What determines the cost of your auto insurance premiums?
Type of vehicle
Age of the vehicle
Which state do you reside in?
Do you have any penalties on your driver's license?
Do you have optional coverages in your policy like collision, fire, or glass insurance?
What do you use your vehicle for? If you use your car for commercial purposes, like a delivery service, then your premiums would be higher.
You can combine your vehicle insurance coverage with your life insurance coverage or your home insurance coverage to manage your total premiums together. Some insurance companies also offer discounts for bundling your coverages together.
Remember, auto insurance is not just important for you while you drive, but also the passengers in the vehicle and the people around you.
Getting Travel Insurance in the U.S.
A travel insurance plan is your best bet for covering the cost of medical emergencies or health conditions. When you travel to the U.S. for the short term (such as on a tourist visa or a short-term business visa), it will take you some time to research and purchase a health insurance policy. Comparison is the key so that you know your risks are covered.
Insubuy's insurance plan comparison will save you hours of research. Shortlist a couple of plans, talk to Insubuy's agents, get inside advice, and pay online. If you know what you need, you don't even need to talk to an agent. Just select your plan and pay online.
A travel insurance policy can provide for your financial losses in potentially stressful scenarios like loss of baggage or loss of passport, to name just a few examples. It can save you a lot of money.
If you plan to engage in potentially hazardous activities while abroad, you will need sports/hazardous activity travel insurance. Again, Insubuy is a terrific resource for advice as well as plan comparisons. Pick what you need, pay online, and you're done.
If you're travelling on an academic visa like the F-1 visa or J-1 visa (for work- and study-based exchange visitors), you will need U.S. medical insurance. Most universities make it mandatory. You can compare insurance plans recommended for different U.S. universities on Insubuy. This removes any last information barriers in your way, connecting you to the insurance plan you need.
Apart from the legal requirement, get an appropriate travel insurance policy to ensure your peace of mind in those crucial early days of moving to the U.S.
Having adequate insurance coverage is an essential part of living in the U.S. Do your research well, and choose your plans wisely.
We are sorry that this post was not useful for you!
Let us improve this post!
Tell us how we can improve this post?