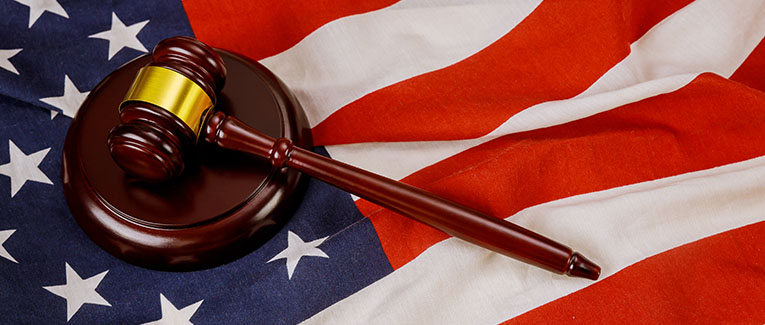 Moving away from your home can be beyond terrifying. It is natural to want to learn every piece of information you can about your new country of residence. What is the weather like? What are the people like? How is the food? How is the environment? And most importantly, what are your legal rights there?
Why is it important to know about your legal rights?
Well, firstly, knowing your basic legal rights guarantees you the means to satisfy your basic needs. You'll find this knowledge helpful when you're navigating important life events such as buying a house or getting admission for your kids into schools.
Knowledge about the same also eliminates fear from your mind as you know what is permitted and what isn't. It improves your quality of life as you learn about your liberties. You will also be safeguarded from any abuse by your employers or senior coworkers.
Work-Related Legal Rights You're Entitled to in the U.S.
The following are the rights that you must keep in mind during your work stay in the United States. They are applicable to all foreigners who come to the U.S. for employment purposes.
Right to be paid fairly
You have the right to be paid for all the work done by you. You must be paid the fair amount that an average worker receives for the same job and that was offered to you at the time of hiring. Under this right, you have the power to demand the federal legal minimum wage for your job type.

The federal legal minimum wage may change if there are any changes in the Fair Labor Standards Act (FLSA). To know what it is at the time of your employment, check the Department of Labor website. The federal legal minimum wage also varies from state to state and city to city. It also has certain prerequisites that may be affected by your employment contract.

If you are a non-exempt employee and if you are paid by the hour and work more than 40 hours per week, you are entitled to overtime pay. Overtime pay usually amounts to one and a half times what you're otherwise paid per hour.

Be diligent in checking what your employer deducts from your paycheck. The cost of uniforms, supplies, etc., is usually not deducted from the employee's paycheck. Such equipment is supposed to be provided by the employer. Any unnecessary deductions may be attempts by your employer to exploit you financially.

What can be withheld from your paycheck?

Mandatory paycheck deductions:


Federal Insurance Contributions Act (FICA) tax: Both the employer and the employee are subject to the FICA.
Federal income tax: This contributes to public services like transportation, education, military, etc.
State and local taxes: Each state has its own unique income tax rules. The state taxes go towards public services as well.
Garnishments: Your employer can only withhold garnishments from your paycheck if ordered by a court or government agency to do so. Garnishments are ordered by courts in cases of unpaid debt.
Voluntary paycheck deductions:
Health insurance plans: You may or may not choose a health insurance plan offered by your employer. You may also purchase a health insurance plan on your own.
Retirement plans: You can opt for money to be withheld for a personal retirement fund. This money can be used by you after your retirement.
Life insurance: You can choose to have money withheld from your paycheck that will contribute to your life insurance plan. In the events of your death, your beneficiaries will be given the payment.
Right to freedom from discrimination

Gender, sex, race, ethnicity, color, nationality, religion, medical history, age, disability, or pregnancy are not grounds for discrimination at the workplace.
Right to be free from sexual harassment and sexual exploitation

You have the right to freedom from any sexual harassment or sexual exploitation. It is unlawful for your employer or colleague to make any sexually offensive or gender-based comments, or make any inappropriate advances towards you.

Sexual exploitation by your employer or colleague is unlawful. No one in your workplace may force or trick you into engaging in a sexual act, touch you without your permission, or demand that you perform a sexual act for them.
Right to a healthy and safe workplace

You are entitled to a safe and healthy workplace. Your health and safety must be taken care of by your employer during work hours.


Medical treatment for work-related injuries is paid for by the employer.
You are entitled to wages for work missed due to work-related injury or illness.
Your employer must provide you with the necessary protective equipment for any dangerous or hazardous jobs.
If your employer provides you with housing, it must be safe and clean.
You cannot be held without your permission in the housing provided by your employer.
Your workplace must have clean bathrooms, drinking water, soap, and other such necessary amenities.
You must receive the necessary training for your job in the language that you understand.
If you're working with dangerous substances, you have the right to be rightly informed of their details and composition.
Right to request help from union, immigrant, and labor rights groups

Employees in the U.S. have the right to form, join, or offer support to workplace unions. You may unite with other workers and demand higher wages, better working conditions, etc. It is unlawful for your employer to retaliate if you do such a thing.
Right to leave an abusive employment situation

Immigration concerns can cause workers to tolerate abusive work environments. However, you must realize that there is plenty of help and many special programs available for victims of work-related abuse.

Your visa status or employment status is not necessarily in danger if you quit your job. To find the best course of action, consult an immigration attorney who does not work for your employer.

You may leave an abusive work environment and are free to take legal action against your abuser. You may take legal action while working for your employer, or after leaving the job. Your employer cannot retaliate against you for doing so.
What to Do if Your Rights Are Violated?
If you ever find yourself in immediate danger and need urgent help, call 9-1-1, the emergency services helpline number in the U.S. They will ask you about your emergency, phone number, and the location where you're speaking from. Help will arrive speedily.
If you're mistreated in any way or fall victim to human trafficking, you may contact the National Human Trafficking Hotline at 1-888-373-7888, or text "HELP" to 233733. Both these facilities only function within the U.S. You will be connected with trained specialists who offer to help you in more than 200 languages.
We are sorry that this post was not useful for you!
Let us improve this post!
Tell us how we can improve this post?