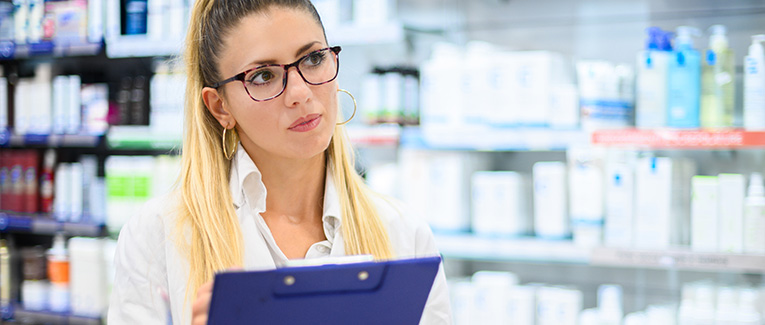 The U.S. is home to approximately 88,000 pharmacies. You'll find half of them within drugstores, grocery stores, hospitals, and other facilities. The remaining half are privately owned.
Types of Pharmacies You Can Visit
1. Community Pharmacies
You can not only buy medicine, but you can also receive basic health assessments in your community pharmacy. These assessments are available to anyone on a walk-in basis. Ideally, there should be a community pharmacy within a five-mile radius from you.
2. Hospital Pharmacies
You'll find hospital pharmacies located inside the hospital itself. For more serious medication, you should get your medicine from a hospital pharmacy. This is because hospital pharmacists work with other healthcare professionals, like doctors, to ensure that you get the proper medication regimen for the best result.
They also follow rules more strictly, have educated staff, and assess drug levels and drug safety frequently.
3. Clinical Pharmacies
You can find clinical pharmacies in hospitals, nursing homes, and other medical centers. They monitor drug safety and efficacy and help prevent adverse reactions to medication.
Ensure that the pharmacy has suitable facilities to enable the compounding, preparation, and labeling of sterile and nonsterile products, including hazardous drug products, under established quality-assurance procedures. Clinical pharmacies strictly adhere to these guidelines.
4. Regulatory Pharmacies
You can purchase medications from employees of local, state, or federal government agencies. You'll find such pharmacies in branches of the U.S. military, state Medicaid agencies, and municipal health clinics.
Some of these pharmacies can also provide you with patient care, and then administer the required drugs. The pharmacy also lays down rules and regulations to ensure the safe use of medicine.
5. Online Pharmacies
Often, you might not have the time to go to a pharmacy. In such situations, you can look up an online pharmacy and place an order for your medicines.
However, finding legal, safe, and legitimate online pharmacies can be tricky. There are many fake online pharmacies who'll either supply phony medicines, or scam you out of your money in other ways, like online theft.
You can purchase from a local pharmacy that has an online website. Use the correct web address, as there might be fake websites trying to mimic the identities of pharmacies like Walgreens and Rite Aid.
Online-only pharmacies might not be registered. You shouldn't buy from such pharmacies, because they may be selling drugs illegally.
You can also contact network and mail-order pharmacies. Such pharmacies work in close contact with health insurance companies and take bulk orders, which keeps their prices low. As long as they work closely with either your healthcare provider, or a known pharmacy, you can trust these services. The subscription system is especially helpful if you have to take recurring medicines. Some renowned and trusted pharmacies are Express Scripts, Medco, and Caremark.
Other legitimate mail-order pharmacies should be VIPPS-certified and have the official VIPPS logo on their website.
If you have an insurance plan, you can check to see if they have a recommended mail-order pharmacy that they work with. You might be able to use your insurance to pay for the medicine.
If you don't have an insurance plan, spend some time researching online. Go to trusted websites, and compare the drug prices. Once you find a pharmacy, check if they're selling legally. You can go to Accredit Digital Pharmacies and LegitScript to check if the pharmacy is legal.
Do I Need a Prescription?
Medication can be divided into two categories: prescription drugs, and nonprescription drugs. Nonprescription drugs include medicines like Advil, Actron, and Tylenol which are generally administered for less serious illnesses such as fever, body ache, and cold. These are also considered over-the-counter medications.
Prescription drugs are generally medications that are administered for serious and chronic illnesses. Such medicines might be addictive in nature and can only be purchased with a prescription from a doctor.
How to Pay for Medications
High medication costs are a huge problem in the U.S., especially if you are on recurring medicines. This is why the government and pharmaceutical companies have programs in place to help you pay for your medications.
You can contact pharmaceutical companies that produce your prescription drugs or devices and inquire about any discounts, cheaper samples, and low-cost options.
You can purchase generic drugs. Such medicines do not have a brand-name, but are created to provide the same clinical effect.
You can approach state social services agencies and local health centers that help people with financial distress find medical help. They can also refer you to other local organizations that might be able to help you.
You might be eligible for Medicaid or CHIP if you're a low-income adult. Non-citizens usually have a five-year waiting period. Such programs can help you pay for your medications and other medical bills.
We are sorry that this post was not useful for you!
Let us improve this post!
Tell us how we can improve this post?