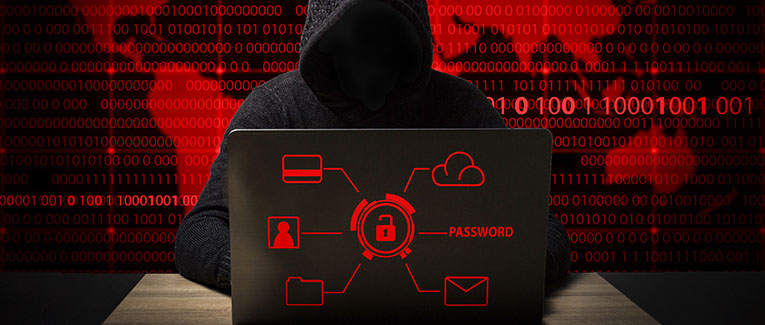 Scammers defrauded U.S. consumers of $1.9 billion in 2019. Of the 1.7 million reported fraudulent acts, 23% were for money lost and 651,000 reports were for identity theft. Identities of both the living and the dead were stolen.
Con jobs are everywhere. Some of them capture popular imagination so much that Hollywood spends and earns millions to tell those stories. "Catch Me If You Can" is one such tale, but the majority of charlatan works aren't as spectacular. According to the Consumer Sentinel Network of the U.S. Federal Trade Commission (FTC), the median amount that victims lost to consumer fraud in 2019 is $320.
Financial Scams
Money laundering, bribery, and tax evasion are typical financial scams. Such scams are often compliance issues and are mostly directed to fund criminal activities like illegal trafficking. Lawmakers frequently change the laws around financial crimes to tamp down these activities.
Immigration Fraud
The American dream brings a lot of people from across the world to U.S. shores. Many arrive legally, while scammers traffic many others fraudulently, either through benefit fraud or identity fraud.
Benefit Fraud
Benefit fraud, a white-collar crime, involves deliberate misrepresentation of material facts to help immigrate to the U.S. This is seen as a lucrative crime that often involves sophisticated schemes and many conspirators.
Document Fraud or Identity Fraud
Manufacturing, altering, counterfeiting, selling, or using documents to circumvent U.S. immigration laws is document fraud. These crimes also include identity fraud, in which the imposter takes the identity of a different person, either living or deceased.
Report to Operation Genesis
The U.S. Immigration and Customs Enforcement (ICE) launched Operation Genesis in 2009 to combat immigration fraud. If you suspect document fraud, report to Identity and Benefit Fraud Unit at:
Internet Scams
The FBI Internet Crime Complaint Center registered more than 350,000 Internet crimes in 2018, causing losses of more than $2.7 billion. Internet crimes are generally divided into 11 categories:
Romance scams: Rogues earn victims' trust through online dating websites, and soon after, they ask for money or financial details. Americans lost more than $362 million to such cons.
Overpayment scams: A fraud responds to your online advertisement and proposes to pay for the item you are selling. The buyer tells you that he or she has overpaid and convinces you to wire the extra payment to them. You send the money only to realize that the fraud never paid anything. You have been scammed.
Quick buck scams: Workers-from-home or job seekers are the targeted victims in this scam. The fraud starts with a job proposal via phone call, a LinkedIn message, or an unsolicited email. You secure the job through a compelling yet easy process. The scammer asks you to provide your details online, including Social Security Number and bank details for the paycheck. The fraud uses the acquired details to access your financial accounts.
Facebook Impersonation: Not much of a financial scam, but this can potentially swindle you by cloning your Facebook friends' profile.
Fake shopping websites: Cyberthieves create fake retailer websites by cloning the original.
Phishing Scam: The most common of all scams. Americans lost $48 million in 2018 to this type of scam.
Unexpected prize scam
Nigerian letter scam
Extortion, threat, or hitman scam: The criminal intimidates you to pay ransom based on your social media posts or profiles.
Malware and ransomware scams: You click a seemingly legitimate link received through email. The scammer gains access to your computer files, encrypts them and demands money to release those files.
Tech support scam: This is related to malware frauds. You receive a pop-up asking you to update your software. You call the number provided and give them access to your system. The fraudsters access your files and obtain your bank details. Sometimes, they even install malware. Such companies accept payment only through their choice of payment methods, including PayPal, gift cards, or prepaid cards. That should raise a red flag.

FBI Internet Crime Complaint Center

Ideally, you would ignore any spontaneous messages that seem too good to be true. However, if you are a victim of or come across an instance of Internet fraud, inform the FBI Internet Crime Complaint Center.

Marriage Fraud

Fraudulent marriages may allow your foreign spouse access to your financial affairs. Weddings held just to manipulate U.S. immigration laws are illegal and come at a high cost to you. You may even be tried for abetting terrorism. The U.S. immigration department has launched a Marriage Fraud Initiative to prevent such fraudulent acts from occurring.

Safeguards

Fraud has existed since the beginning of history, but modern technological leaps make fraud detection or prevention a problematic task for you and government agencies. Of course, there are ways to mitigate or prevent the impact of financial fraud, and it starts and ends with you. Apart from the general safeguards you generally adhere to, given below are some of the U.S. government's fraud prevention mechanisms:
The Internal Revenue Service (IRS) has been tackling imposters pretending to be tax officials and asking the victim to pay outstanding tax. Visit the IRS website to know more about it.
The Florida chief financial officer offers guidance to outsmart fraud.
The National Motor Vehicle Title Information System (NMVTIS) helps in preventing vehicle fraud.
The Commodity Futures Trading Commission website offers help in preventing trading fraud.
Be alert and be safe.
We are sorry that this post was not useful for you!
Let us improve this post!
Tell us how we can improve this post?