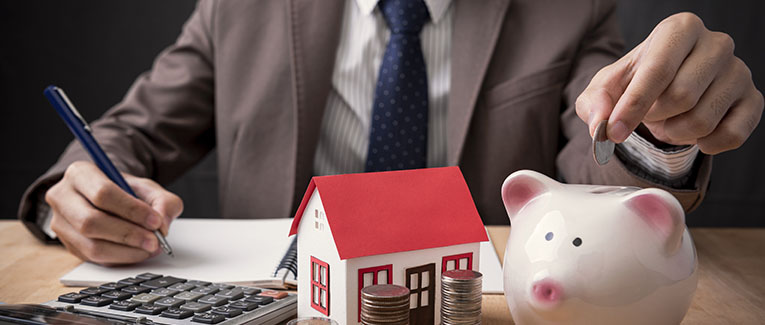 Donald Trump was a real estate mogul before he became President of the United States. He made his billions in real estate, and you can, too. At the very least, you could save a few thousand dollars in real estate deals. Let's explore how you can do that.
Trends in the U.S. Housing Market
Let's go through some latest trends:
5.9 million houses were sold in the United States in 2019, says the National Association of Realtors.
18.2 percent fewer homes were available for sale in 2020 than in 2019.
Mortgage rates of less than 3 percent are pushing the housing demand in 2020.
Median prices saw an upward tick in 2020.
Can Foreigners Buy a Home in the U.S.?
Yes, they can. But the caveats include:
You won't get Fannie Mae or Freddie Mac loans.
You will have to depend on higher interest, non-conforming loans.
You will have to pay a larger down payment with stricter borrowing conditions.
The loan process is longer.
Sales would attract higher taxes.
Don't buy as a foreigner unless you have a work visa or green card, in which case Fannie Mae or the Federal Housing Administration (FHA) would gladly lend.
If you are planning to borrow from FHA, you would do well to learn about the minimum FHA requirements.
Where to Buy Property in the U.S.?
As it is abroad, it is the state and local governments that levy taxes on real estate deals. So, if you are someone who likes a house built on extensive land with a meadow, trees, and possibly a stream or beach to boot, look in states that have lower property taxes. Beautiful Hawaii with a 0.36% effective property tax rate would be enticing. There are a few other states, mostly in the south, with less than 1% in effective property tax rates.
Can I Invest in Property in Cheaper States Without Being a Resident There?
Yes, you can. Vermont, Illinois, New Jersey, and Texas are among the states with inordinately high property tax rates. Property investors residing in these states would be attracted to investments in states with lower taxes. But, consider this first:
You will need a property management company if the property is far from your residence.
Consider the travel hassle and associated expenses when you go for a property inspection.
Income taxes would become complicated with earnings from different states.
Nevertheless, if you are okay with this, then go ahead. Your first steps should be:
Getting to know the neighborhood of the town you plan to invest in.
Talking to the property owners to understand rules and regulations, as what is written on paper is not necessarily likely to be what happen.
Scouting for a good property manager and a maintenance worker.
Good to Know
There is a difference between real estate and real property. These two terms often confuse buyers, leasers, and sellers.
Real estate is only land with all its paraphernalia, both natural (trees, mineral resources, water, etc.) and artificial (buildings, pavements, fence, etc.).
Real property is real estate plus the associated ownership rights.

Choosing A Real Estate Agent

With all things in order, now is the time to choose a real estate agent.

One of the most popular and time-tested ways of hiring a real estate agent is hiring a member of the National Association of Realtors. The business association of real estate professionals was formed in 1913. It has more than 1.3 million members as of June 2020 and 1,124 local associations as of 2019. A strict code of ethics guides its members.

Minimum Service Expected from a Real Estate Agent

Though there is no federal law regulating the service of real estate agents, you can demand these services from them:

· Receive and present offers and counteroffers to buy, sell, or lease property.

· Help you all the way until the final agreement is signed.

· Answer your questions on offers, counteroffers, notices, and contingencies.

Receive and present offers and counteroffers to buy, sell, or lease property.
Help you all the way until the final agreement is signed.
Answer your questions on offers, counteroffers, notices, and contingencies.

Brokerage Commission

According to the Consumer Federation of America, brokers charge between 5 and 7 percent of the final closing costs, depending on the area of sale.

October: The Best Month to Buy

Various data points indicate that winters are a good time to buy property, with October being the best. February, oddly July (property rates generally peak in June), December, and then January follow October for the best buyers' property market.

We are sorry that this post was not useful for you!

Let us improve this post!

Tell us how we can improve this post?