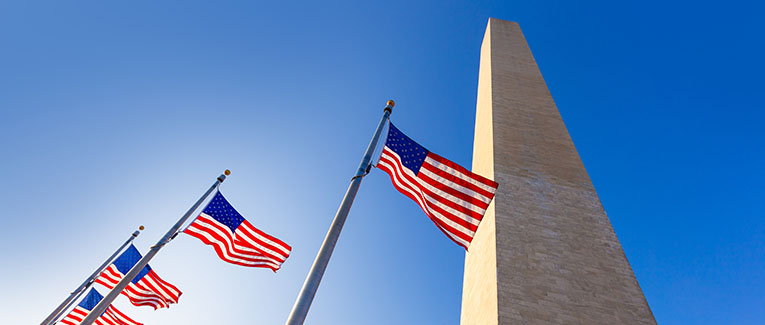 The job market in the U.S. is extremely competitive. This is true not just for the private sector, but also for government jobs. Getting federal employment in the U.S. is a big achievement in terms of career mobility and job security.
These are the key points you should know regarding federal employment. If you plan to apply, we recommend spending some time engaged in thorough research.
What is federal employment?
The U.S. federal civil service is the civilian workforce of the federal government's various departments. It comprises the non-elected, non-military employees in the public sector.
There are three categories of federal jobs:
Competitive service employment
Senior Executive Service
Excepted service
What is competitive service?
This type of employment makes up the majority of all federal public sector jobs. Candidates are chosen through a competitive, centralized selection process.
The selection is made on merit-based criteria. Skills, experience, and competence are used to shortlist candidates. The service is open for departments like homeland security, the postal service, agriculture, transportation, labor, commerce, etc.
There are almost 500 federal agencies in the U.S., including all executive departments, independent agencies, and staff organizations.
Independent agencies include the U.S. Postal Service (USPS), Central Intelligence Agency (CIA), Federal Bureau of Investigation (FBI), Environmental Protection Agency (EPA), and more. Government corporations like the Federal Deposit Insurance Corporation (FDIC) also come under this umbrella.
The Executive Office of the President also has many staff organizations that come under it. These include the White House staff and service, National Security Council, Council of Economic Affairs, Office of the U.S. Trade Representative, etc. Most employment listings for positions in these departments can be found exclusively on their job portals.
Application process for competitive service
Who can apply?
Most jobs are open to all U.S. citizens, and some are reserved for current or former federal employees. Some slots are also reserved for U.S. Armed Forces veterans.
While looking at federal employment options, always start by checking whether you are eligible for the job based on your work and residence permit.
Basic requirements
To apply for a federal job, you must meet the following conditions:
You are legally allowed to apply for the position. Legal status like U.S. citizenship, work permit, residence conditions, and clearing drug screening tests are the basic requirements to be eligible for a job.
There are minimum skill and educational requirements listed for each position. For example, the position might require a certain level of education, a specific type of job experience, specialized training, or the ability to meet certain medical and physical standards.
For each position listed in the department's recruitment portals, you will find information on the general experience, technical experience standards, and minimum education requirements.
Specialized requirements: The employer ranks and filters applications based on specified criteria including specialized knowledge, skills, and abilities that are deemed necessary for the job. Additional selection factors are technical qualifications (like language proficiency, physical standards, etc.) and performance indicators.
Steps in the application process:
Complete your resume. A federal resume is much more detailed than a regular corporate resume. Federal job forums have a resume template available for candidates on their websites. Do not deviate from these instructions.
Study the Job Opportunity Announcement (JOA) carefully, and highlight each position's relevant experience and qualifications.
Submit your application. You will also have to submit additional documents like proof of eligibility to work in the U.S., medical tests, veterans documentation, etc. If you fail to attach all the required documents with your application, your candidacy will not be considered.
Job interview. Shortlisted candidates will receive communication from the hiring manager for that position. They will schedule an in-person or telephone interview with the top candidates. The purpose of this interview is to judge the candidates' proficiency for the job. Typical job interviews are based on problem-solving abilities, pressure management, interpersonal skills, subject knowledge, etc.
Post-interview selection. All the shortlisted candidates' applications go through several more rounds of filtering and ranking. Different teams of human resources managers evaluate them. The final selected candidate is invited by the hiring manager to accept the position.
Finding federal job opportunities
The U.S. Office of Personnel Management (OPM) has an online database called USAJOBS that provides up-to-date information on most federal job opportunities. You will find details on the minimum and specialized requirements, job location, application due date, salary, expected duties, etc. in this database.
Some departments also have special, in-department listings that you can find only on their respective websites.
Check these websites regularly to keep up-to-date with the latest postings and deadlines.
The information available on both kinds of portals is comprehensive and extremely clear. The JOA will help you decide if you are eligible for the position and if you meet the specialized selection criteria.
What is the Senior Executive Service?
The Senior Executive Service (SES) is made of political appointments or career employees. These are usually for senior leadership positions, which might not have a permanent appointee.
Department heads, ambassadors, liaison officers, senior representatives, and so on make up the Senior Executive Service.
Appointments are not through a merit-based selection; instead, they are usually in-department promotions or political picks.
What is the excepted service?
Certain departments in the U.S. federal system are allowed to use their independent hiring procedures for recruitment. Their jobs are not listed on centralized civil service databases and vary from department to department. Some examples are non-competitive positions in the CIA, FBI, NASA, State Department, etc.
These positions are also not subject to typical salary and recruitment laws. Some assignments, like attorneys and patent examiners in any department, are part of the excepted service.
Benefits: What's in it for you?
Federal employment has numerous benefits like a stable salary, regular pay raises, medical leaves, paid leave, fixed working hours, health insurance benefits, retirement benefits, etc. The U.S. federal government has strict anti-discrimination laws and does not judge candidates' merit by their sex, religion, race, age, or disability.
Applying for a U.S. federal job is an extensive process. You must be thorough with the eligibility criteria, job conditions, and hiring procedures before applying. The best place to continue your research is OPM's website or the recruitment website for the specific department to which you are applying.
We are sorry that this post was not useful for you!
Let us improve this post!
Tell us how we can improve this post?