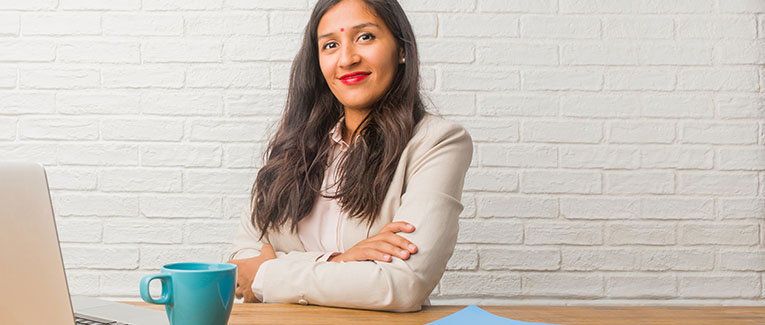 In November 2019, a whopping 200,000 Indian students were estimated to be studying in the U.S., which was 3% more than the previous year. They also made up 20% of the total international students in the U.S. that year.
Simply put, internships for international students are becoming an essential marketing strategy for most universities. If you are an Indian hoping to intern in the U.S., we're here to share the nitty-gritty details of the process.
The Nuances of Visa Options
First things first, understand your visa options. For those coming solely for an internship, a J-1 visa would likely suffice. For international students already studying in the U.S., there is an F-1 visa. While both are suitable options, the difference lies in your choice of internship.
If You're Studying on an F-1 Visa
In this case, you wouldn't need much paperwork to be eligible for an unpaid internship or campus recruitment. Your work would be typically limited to 20 hours a week, so be sure to search for internships that are part-time.
Your options here are either Curricular Practical Training (CPT) or Optional Practical Training (OPT). The former is usually linked to your degree. The latter requires the approval of U.S. Citizenship and Immigration Services, a tad more difficult than CPT.
If You're Studying on a J-1 Visa
In this case, your Academic Training can last up to 18 months. Remember to get approval from your J-1 Responsible Officer and find an internship linked to your field of study. You'll be good to go.
Networking: The Sharpest Knife to Cut Through Competition
Done right, networking increases your chances of getting that coveted internship exponentially.
What is the best way to network?
Put yourself out there. Join sports groups, events, or any activity that exposes you to people interested in your culture. Your aim is to develop personal and professional relationships. Your university or city library should have all the information you could need to identify local communities and events.
How do I find the right people?
Most universities in the U.S. are brimming with special interest groups that you can join to find people with common interests. You can even try international groups aimed at integrating cultures.
How else can I find opportunities?
Check your university's international student office. It will likely be able to point you in the direction of career and internship opportunities. You may also try your professors' networks with companies and local businesses. Some online resources you can try are:
LinkedIn: As a professional social networking platform, LinkedIn is a gold mine for networking opportunities. Build a decent profile and market yourself well, and you can benefit from this platform.
Konkeros: It is a platform for international students seeking jobs and internships in the U.S. From immigration options to tricks on resume writing, Konkeros can help you for a monthly subscription costing less than a single dinner.
Navigating the American workplace
Workplace culture in the U.S. is generally individualistic. By all means, be a team player, but be prepared to be evaluated on how proactive and independent you are.
Moreover, most companies have an informal work culture. Don't be caught off-guard, and research your company beforehand on a portal like GlassDoor.
Leading U.S. companies have embraced the idea of diversity in their workplace. Be confident, approach them only after you've done the proper research, and persist.
Resolving potential concerns
Financial: Students facing high tuition and living expenses can apply for grants, loans, and financial aid.
Cultural: Some ways to find familiarity are connecting with alumni and immigrant communities.
Communication: There's no denying it; communication can be a challenge in a new country. The only way out is to open up and not shy away. You will be respected for trying.
If we've helped you overcome some of your inhibitions, get ready to embark on life-changing opportunities in the U.S. Don't forget to enjoy the experience.
We are sorry that this post was not useful for you!
Let us improve this post!
Tell us how we can improve this post?