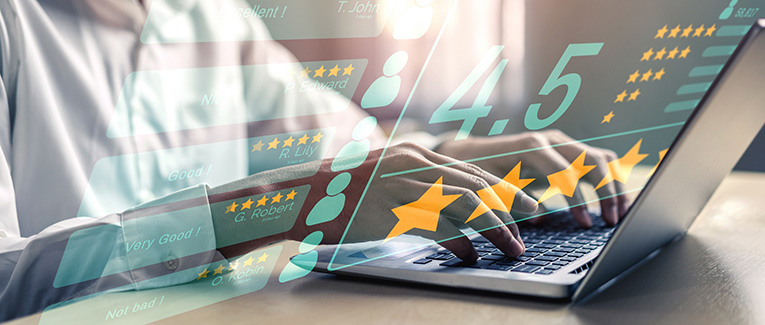 Have you ever booked a seemingly dazzling hotel, but then ended up disappointed in the service you received? Maybe the shower doesn't work, or they don't offer room service.
If you have endured anything similar, it is because you were pulled in by the mesmerizing pictures of the view from the balcony and other ethereal attractions, and did not research the hotel's rating.
You might say you don't need a 5-star hotel for a happy holiday. Sure, you don't. But, do you need an elevator to get to the fifth floor? Or a valet to carry your luggage to your room?
If you do, being minimalist with a 1-star hotel won't do.
Contrary to popular belief, the American hotel rating system is not just about vanity and luxury. The ratings actually tell you something useful. They tell you what to expect before you arrive at your hotel, so it saves you from disappointment.
How Does The American Hotel Rating System Work?
America uses the classic star rating system that is more or less prevalent all around the world. The principle is simple: the better the hotel, the more stars it gets.
The American hotel rating system is the 5-star system. Higher stars reflect progressively more luxurious hotels with better services and amenities. It is not, however, a review of the hotel.
A 1-star hotel may treat you exceptionally well, whereas a 5-star hotel may overcharge you for menial services. Star ratings indicate the variety of amenities, not the quality of stay.
You have to book according to the amenities you require. If that is fulfilled by a 3-star hotel, there is no need to go for a higher star rating.
Here are a few facts about the American hotel star rating system you should be aware of before you make a booking:
There are official and unofficial ratings. Hotels may advertise themselves as 5-star, but you have to check whether an authorized star-assigning body (like Forbes or AAA) approves of that rating. Don't believe whatever the hotel website tells you.
Star ratings are not uniform around the globe. Some countries like the UAE have up to 7-star ratings for hotels. In the U.S., 5 stars are the utmost mark of excellence for a hotel.
The standards for getting a star are different in various countries. In developing countries, a shower with hot water may be a luxury that warrant a 4 or even a 5-star rating. But, that is considered a basic amenity in first-world countries, so always judge a hotel by the American standard. That's how you'll get the best service possible for the price you are paying.
The Star Rating System—What Is It Telling You?
You neither want to end up at a hole in the wall, nor a palace where a night's lodging demands that you part with a week's pay. You want to hit the sweet spot in the middle, the best of both worlds, without any of the setbacks.
Learning about the American hotel rating system can help you anticipate what to expect from a hotel based on its star rating. It is an essential skill for any traveler.
1. 1-Star: Bare Bones Facilities
You will get the most basic services at an economical price point. However, don't let your mind wander off to images of filthy rooms with cockroaches. That is more likely with unrated hotels. A hotel still has to meet certain requirements to get a 1-star rating.
While staying at a 1-star hotel, expect the following:
Bed with mattress, in a limited space
Bathroom with running water
Hallway vending machine (as the only onsite eating option)
Reception desk service (limited hours only)
English-speaking front desk staff
Housekeeping services (only performed between guests)
A 1-star hotel is a good place to lay your head for the night and rest. If that is all you need, don't look any further.
2. 2-Star: Better Than Basic
These more or less have the facilities that you will need for a short stay, and at a reasonable price. They might still be slightly less comfortable than your home.
These hotels are not designed for long stays, and are more suitable for travelers just passing through. They are usually located directly off major expressway exits. 2-star hotels are usually part of a chain or franchise. This ensures a certain standard of quality across the country.
Here are some of the facilities that should be provided:
Private bathroom with a shower
Wi-Fi (could be free or billed)
Television
Phone
24-hour front desk service
Basic on-site restaurant and dining services (room service not compulsory)
2-star hotels are sufficient for travelers on a tight budget who need a decent place to rest for a day or two.
3. 3-Star: Affordable Yet Upscale
A 3-star hotel bridges the gap between comfort and luxury. You will get more amenities than you are going to use. Although pricier than 1-star and 2-star hotels, these hotels nearly guarantee an incomparable stay. You are not going to be in need of anything here.
Since 3-star hotels are located in major cities near tourist spots, you won't need to travel much. These hotels are geared towards business travelers and multi-night stays.
You are promised the following features:
Spacious rooms
Shower with tub and warm water
Free Wi-Fi
Fully air-conditioned rooms
Flat-screen T.V.
Upscale furnishing complete with desk, closet, chairs, and alarm clock
24-hour front desk assistance
Gym/fitness center
Business services
Pool
On-site restaurant and bar with room service
Valet service
Laundry service
These are splendid mid-range hotels. You get optimum comfort at an affordable price. However, prices vary greatly based on city and locality.
4. 4-Star: Top-Notch Hospitality
A 4-star hotel will scream extravagance and luxury soon as you walk in. The decor is extremely stylish, and you will find fancy lighting and artwork scattered throughout the hotel. You will notice the difference in the size and looks before you even enter.
But, looks are not the only thing working for these hotels. They are staffed with experienced employees who provide excellent service. Anything you might wish will be there at your fingertips.
Here are some of the amenities you can count on:
Large, well decorated, air-conditioned rooms
Soft bed with plush bedding
Premium furnishings
In-room safe
Minibar/fridge
Ensuite bathroom with all features and bath products
Fast Wi-Fi
Good-quality television
Spa, gym, fitness center
Tennis and basketball court
Multiple pools
Garden/green area
Multi-cuisine, fine dining restaurant and bar
24/7 room service
Housekeeping and laundry service
Valet parking
4-star hotels are all about giving guests a grand experience. If you have the cash to spare, splurge on a 4-star hotel for your vacation stay. Although you won't even need to step out of hotel premises to enjoy yourself.
5. 5-Star: Nothing But Luxury
As if 4-stars wasn't lavish enough, you have 5-star hotels offering to treat you better than royalty. The primary difference between a 4-star and a 5-star hotel is in the level of pampering. Such a hotel is not for the average vacationer.
The grand architecture of a 5-star hotel outshines resplendent palaces. It is the perfect holiday abode for the affluent visitor.
5-star hotels obviously provide every 4-star amenity you can dream of, so we won't reiterate those facilities you already expect. Instead, here is a list of some of the luxuries that are beyond the average American's imagination:
Doorman
Speedy room service around the clock
Designated concierge and valet
Jacuzzi tub and large screen TV
Bathrobes and linens
Spas with trained masseuses
Gyms with personal trainers
Live entertainment
Childcare
Health club with professional coaches
Dedicated space and facilities for gaming
Golf course, tennis court, basketball court, and so on
Heated pool, hot tub, sauna, steam rooms
Banquet halls
On-site gourmet restaurants with world-class chefs
Personalized menus and special room requests
These hotels are targeted towards major business moguls and celebrities who pay with a platinum card.
American Hotels—the Key Takeaway
Being surrounded by distracting amenities which you are paying for but will never use is not a pleasant prospect for many. If you are among them and want to experience a comfortable stay without wasting money unnecessarily, this guide is made for you. Use it in reference to the hotel you are planning to book for your upcoming trip to the USA.
We are sorry that this post was not useful for you!
Let us improve this post!
Tell us how we can improve this post?