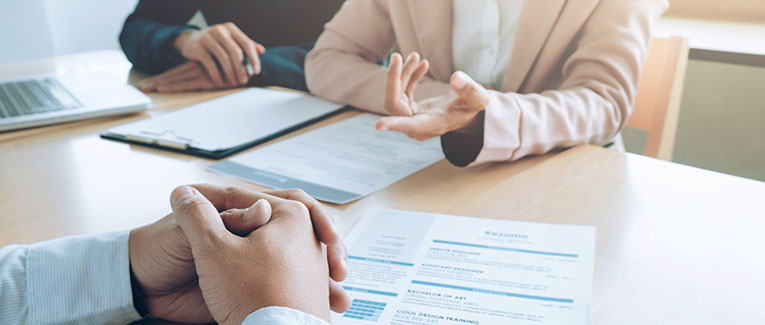 If you're planning on working and living in the U.S., you might be hesitant about the alien nature of the professional environments there.

Every nation has peculiar social traditions that need to be understood.

For example: Only if you have a perspective of American professional culture can you catch the nuances at play in an interview. A basic understanding of that world will help you avoid obstacles, and there will be less potential for misunderstandings between you and the interviewer.

This problem, like most, is gradually solved with practice.
You must play the game the way the Americans play it. Here are some guidelines that will help you differentiate between American culture and the one you are in now. Follow them, and you will succeed.
1. Be Assertive About Your Accomplishments
If you've read your share of sociological and political books, you might've learned that western society has an individualistic leaning, as opposed to eastern society—which is more collectivist.
In the U.S., there is an emphasis on the desires, perspectives, and the rights of the individual over the collective. If you're from a country that is more collectivist, such as India or China, then odds are that you might find this incongruent with your social values.

How does this apply to interviews?

It means that when interviewed by American companies, interviewers have a tendency to want to see individual confidence. Bragging within reason isn't frowned upon, as it often is in Indian and other East Asian cultures. As long as your "brags" are relevant in context—fitting the job profile—there is no reason to rein in your professional pride.

Emphasize the "I" more than the "we."
Don't emphasize what you did with your previous colleagues in projects. Emphasize what you did. Let the interviewers know your accomplishments. Make them aware of the value you provide as a worker.

Is that enough to soften an American interviewer to you?

Obviously not.

2. Be Specific About Your Accomplishments
Before you go into an interview, know that every interviewer wants to know the value of your individual worth to their company.

Specifying the exact nature of your previous work helps them in their own evaluation process.
Use quantifications. It helps them get to the point quicker. Mention the number of sales you made, the amount of revenue your advertising generated, or the names and functions of programs you developed. These hard numbers aid American interviewers as they go through their interviewing routines.
If you aren't specific, then they could lose interest in your words. Most interviewers are put off by unstructured or vague, abstract rambling. Make sure to make your accomplishments in the context of marketing objectives, customers, and money. Empathize with your interviewers. Make sure to make it easy for them.

Is there any other way you can make it easy for them?

Yes.

3. Explain Your Foreign Background
As unfamiliar as you may be with American work culture, never forget that you are coming from an unfamiliar culture yourself. To the interviewers, the environment you are coming from is largely unknown. Take care to explain it to them.

For example, you are a financial advisor who has worked in one of the top five financial firms in India and who had previously studied in one of the top Indian educational institutions. You are now applying for a similar role in the U.S. Make sure to explain the credentials of your previous firm and college. Explain how they are among the best, and why. As above, fill in the details of the job, numbers, and projects involved.

4. Look into the Company's Background
A common question in interviews is, "Why are you interested in this company?"

When faced with such a question, you should have already researched and noted down the pros and cons of the company. Use online resources such as LinkedIn and Glassdoor to aid you in this.
Make sure to paint a positive picture of the company. Give the impression that it fits with your overall professional objectives. Outline your goals for the future so that they align with the company's objectives. Now, look deeper than they expect you to. Give them insights into how their company has the resources to help you stay loyal for the next 5-10 years. Nothing reassures an interviewer more than a well-defined professional objective that ensures loyalty.
And nothing reassures them more than a prospect who can balance a friendly attitude with a formal one.
5. Balance Informal and Formal Etiquette
Job interviews are tricky in terms of manners. Often, you might not know what tone the conversation will progress into. Will the interviewer be stiff, formal, and to-the-point? Or will the interviewer be friendly, flexible, and chatty?

Given the liberal, open work culture in the country, American interviewers are often the latter. But, even within that atmosphere of warm friendliness, they will still expect you to adhere to basic etiquette of give-and-take. You need to give them a measure of facts and stats about your work history and willingness to adapt to their requirements.

Don't get carried away by the friendliness. Don't go off on tangents, and don't give too much personal information—that can always backfire. Make sure to get to the point of your relevance to their company. As mentioned before, brag. But brag about the things that matter. Do not give them a decorated life story, describing exceptional academic achievements made 10 years ago. Create a window of your accomplishment for the recent past and the near future. Describe that with vigor.

Interviewers want to know how you are useful to them closer to the present. They do not care about how smart you were a decade ago.

After the interview is over from their side, openly ask questions about the company's protocols for the concerned job. American interviewers prefer an interviewee who is interested in the workings of their company and who is curious enough to direct a conversation that way. It speaks of a desire to get acclimatized to a job as soon as possible.

Nothing screams confident more than an interviewee who is hungry to start as soon as possible. A reserved, shy interviewee can give an impression of either indifference or arrogance.

You don't want that.
6. Be Honest About Your Strengths and Weaknesses
Lastly, and most importantly, do not lie about your weaknesses. Do not be shy to admit the specific areas in your expertise that need improvement. An open American workplace requires employees who are confident about their strengths and confident about compensating for their weaknesses.
If your weakness is time management, make sure to explain how you seek to improve your problem. Tell the interviewers that you are willing to undergo training to bring you up to speed. Simultaneously, tell them the areas of expertise where you might be better than the rest. This gives them a better idea of where you can fit.
In the end, the power dynamic might be tilted in their favor, but your mission is to make them feel that you are assured enough to navigate the ins and outs of American work culture. If they see an individual who is aware of the differences, they might be liable to choose you over the interviewees who are unfamiliar with the new land.
Dress sharp and look sharp. When in doubt, wear business formal attire. In a job interview, it is always better to be overdressed than underdressed for the occasion.
We are sorry that this post was not useful for you!
Let us improve this post!
Tell us how we can improve this post?