Scholarships are essential for most students to reduce the brunt of student debt and make their college dreams come true. This is especially the case for international students, who also have to face the burden of higher fees, limited work hours, and inflated living expenses. Even though there are thousands of scholarship options available for students, finding the right ones among them can be a total nightmare. This is where scholarship websites for international students come to the rescue.
What are Scholarship Websites?
Also called scholarship search engines, or scholarship finders, they are essentially databases that give you access to millions of scholarship options. They offer students the chance to find the best scholarships for themselves. Most allow you to filter options based on country, your field of study, and nationality.
Some also allow you to condense your search even further, so you can find scholarships and grants that favor your skills and strengths.
These websites are the most efficient way for international students to get a list of the top scholarship options available for them in just a few minutes.
The top 10 international scholarship websites for you to get started.
1. International Students (Scholarships)
They give you free access to a well-maintained list of grants, scholarships, and awards. As their name suggests, they specifically curate their list to cater to international students.
You can filter your search based on:
Your current study location
Field of study
Nationality
Or award name
They are an unbiased listing organization, so you can confidently skip sponsored names. They give you access to the contact information of the host organizations, so you can get in touch with them directly.
2. Internationalscholarships.com
This site has a fantastic database of scholarships, grants, and fellowship opportunities all over the world. It allows you to filter your scholarship search based on:
Your field of study
The country you're studying in
Your country of origin
This way you get specialized scholarship opportunities for your specific background and nationality.
They have also recently partnered with American universities, which offer loan arrangements. So, if you're looking to study in the U.S., you can apply for these loan programs as well, through the portal.
3. International Education Financial Aid (IEFA)
With a search filter that is similar to that of International Scholarships, the IEFA has 1600+ scholarships and grants listed on its website. In an attempt to support international students, they also offer a listing of loan programs and financial aid options to consider.
4. Scholars4Dev
Like the others, this website lists scholarships available for international students. But, they have a special focus on helping students from developing countries.
You can narrow your search based on the usual filters for level of study, the field of study, and the place of study.
A unique feature they offer is to look for scholarships based on the deadline you're faced with, so you can avoid the crushing disappointment of finding a scholarship only to realize it closed its door last month.

For visitors, travel, student and other international travel medical insurance.
Visit insubuy.com or call 1 (866) INSUBUY or +1 (972) 985-4400

This simple platform helps you browse through 1000+ scholarships that will meet your needs. You can segregate based on level of education, location, and nationality.
You can browse through the listing and compare your selected options to find the best fit for you. Apart from this, they offer to give you regular updates about any new scholarships or grants in your field.
The organization works to support minority and underrepresented students across the world who wish to study abroad. They offer the traditional listing of scholarships and fellowships, and have expanded to include listings for internships and teach abroad opportunities.
You can filter your search through country, keyword, subject, or field of study.
This portal lists only scholarship opportunities within the U.S. But, it offers a wide selection within that area. You can even find a curated collection of scholarships for international students in the U.S.
If you sign up for their email subscription, you can set your criteria and receive regular updates about new scholarships that fit your bill.
8. Fast Web
This organization is again, mainly focused on opportunities in the U.S. for those attending American universities.
So, if you are headed to the U.S., be sure to check out this free listing. They help you find the best sponsors based on your strengths, interests, and skills.
With separate listings for niche scholarships, scholarships for minorities, and more – you can find some pretty niche opportunities on here.
9. Buddy4Study
This scholarship search engine was specifically made for Indian students looking to study abroad. It segregates the lists into Live (with deadlines marked), Upcoming, and Always Open options. So you can select and prioritize based on your timeline.
You can further filter the list based on your academic eligibility and country of study.
10. Edukasyon
This organization is exclusively for students from the Philippines. It focuses on helping Filipino students find scholarship opportunities for study abroad.
They categorize scholarships based on merit, need, skill, and context. With a separate listing for each of these categories, they include both private and public offers in the listings.
And they help you find the right listing to check out with a "scholarship assessment quiz".
Apart from these scholarship websites, there are some organizations worth a mention.

For visitors, travel, student and other international travel medical insurance.
Visit insubuy.com or call 1 (866) INSUBUY or +1 (972) 985-4400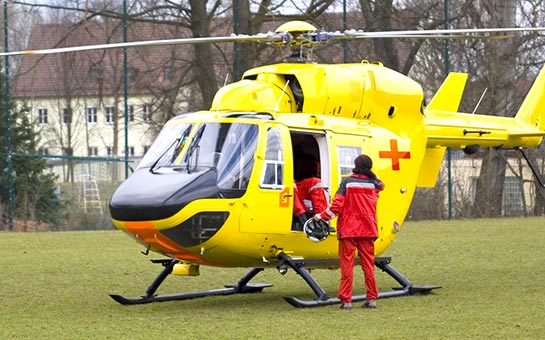 Four Organizations That Offer College Scholarships for International Students.
1. Foreign Fulbright Student Program:
This organization offers scholarships to students across the globe, looking to pursue graduate education in the US. They have flexible grants that are open to apply even for international professionals and artists.
2. World Bank Graduate Scholarship Program:
This program offers almost full coverage financial support for students who:
are from developing countries,
Have helped in the development of their home country.
And are enrolled in a Master's program focused on development.
Their impressive coverage includes the tuition fee, monthly stipend, health insurance, and travel allowance.
3. The Aga Khan Foundation International Scholarship:
Aga Khan offers masters-level scholarships to students from select developing countries. These scholarships are offered as a 50% grant, the other half as a loan amount.
4. Civil Society Leadership Awards:
They offer full masters-level scholarships for students who are dedicated to supporting social change and growth through their work.
Now before you hop off to start sending out those applications, we've got a pro tip for you to increase your chances of winning a scholarship…
Remember, doing enough research, and being strategic about the scholarships you apply for is as important as your actual application!
While researching scholarship options, don't restrict yourself to just one website. Put in the extra effort to go through multiple websites, and then shortlist the best fit options for you (and your strengths). This way you automatically increase your chances of winning the scholarship for each application you send out. Now get going, and find the perfect-fit scholarship opportunities to make your study abroad dreams come true.
We are sorry that this post was not useful for you!
Let us improve this post!
Tell us how we can improve this post?