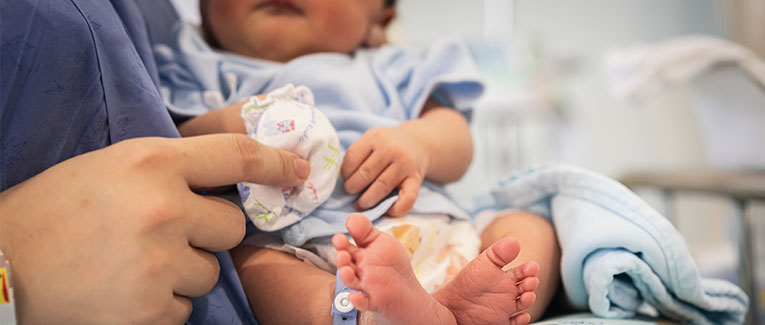 Maternity leave policies are covered under the Family and Medical Leave Act (FMLA). It is regulated by U.S. labor laws. By law, a mother of a newborn or adopted child can take up to 12 weeks of unpaid leave in a year. Her company should have 50 or more employees.
The Family and Medical Leave Act of 1993 provides job security to parents who go on a 12-week unpaid leave. However, it does not protect those who are given paid leave by their employers.
What Are the Maternity Leave Benefits in the U.S.?
Family and Medical Leave Act (FMLA): The Family and Medical Leave Act of 1993 allows eligible employees to take unpaid leave of 12 weeks within one year of birth or adoption. FMLA applies to all public and private agencies and schools. It is the only federal law in America that provides job security to eligible employees. In February 2015, the law was updated to include same-sex parents. Additionally, the Pregnancy Discrimination Act and Patient Protection and Affordable Care Act offer extra protection at the birth of a child.
State Legislation: Many states in the U.S. have extended leave benefits for the parents. For instance, New York has planned to reach 12 weeks of maternity leave with 67% of pay by 2021. Talk to your employer to understand maternity leave and the benefits offered by them. There are 25 U.S. states and territories that have relaxed maternity leave laws including Hawaii, Rhode Island, District of Columbia, and California.
Are You Eligible for Maternity Leave?
Here are the eligibility criteria:
The company should be covered.
The employee should have completed 1,250 work hours in 12 months (about 25 hours per week) before the start of the leave.
The company should have 50 or more employees.
Work location must be within 75 miles (120.7 kilometers) of the employee's residence.
Foreign employees with H-1B status are also entitled to maternity benefits if they fulfill the above criteria. But, you cannot apply for a green card through your child. A child can sponsor their parents only after they are 21 or older.
When Should You Start Your Maternity Leave?
The earliest you can start your maternity leave is approximately 11 weeks before your due date. Yet, you are free to choose when to go on leave. These leaves cover the period of pre- and post-childbirth.
If you do not have any medical complications, you can continue to work up until you give birth. This will also help you to keep your post-delivery finances in check. Talk to your employer to learn the benefits. Some employers allow you to adjust your paid leave against the 12-week, FMLA-approved maternity leave. This means you can get partially paid and partially unpaid leave.
According to labor laws in the U.S., you are entitled to all the health benefits offered by your employer, even when you are on your maternity break.
What are the Impacts of Maternity Leave?
Maternity leaves are a necessity for both the mother and her new child. It is not a vacation or a luxury. Maternity leave has a high impact on the health of the mother and child. According to research, a longer maternity break is associated with better mental health and lower child mortality.
It also gives the mother's body enough time to recover from the pregnancy, which reduces the chances of postpartum depression. An infant needs the most care during the first couple of months. Maternity leave ensures that a mother is available for her child when she is needed the most.
Maternity leave also ensures work-life balance. It enforces the career development of the mother, who can return to work after the break.
We are sorry that this post was not useful for you!
Let us improve this post!
Tell us how we can improve this post?