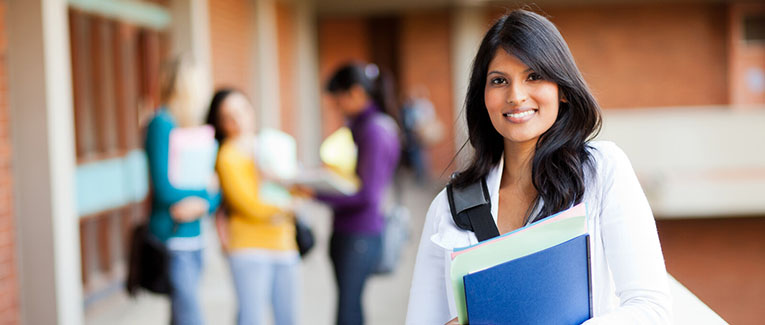 What is a General Studies Degree?
A general studies degree will allow you to select from a wide variety of courses in various subjects. The subjects can range from liberal arts to different fields in science. This degree has existed for centuries, but has seen a resurgence lately.
This sudden increase in popularity is because of the search for individuality. It is also because of the reluctance to be tied down to a single field of study.
It differs from other associate and bachelor's degrees in one key aspect: You can tailor this degree to suit your needs, unlike other undergraduate programs. A general studies program can also help you learn skills that are vital in the job market. Skills of problem-solving and critical thinking are some examples.
How long does it take to complete a bachelor's program in general studies?
It will take the same amount of time as any other bachelor's degree, which is four years.
How much does a general studies degree cost?
Like other degrees, a bachelor's degree in general studies will vary in cost. You will see the price difference between various institutions (public, private, in-state, etc.). According to CollegeBoard, an in-state student paid $10,440 for an undergraduate program. At the same time, an out-of-state student paid 160% more in the same school year, 2019-2020.
Should I Major in General Studies?
Are you unsure if a degree in general studies is the right choice for you? Read the below list to decide if it is.
General studies degrees are for people who are looking for flexibility. This is the best option to obtain a degree, next to enrolling in an online college. Flexibility is one reason why parents and active service members choose it. In addition, you can tailor the program to suit your needs by choosing your own courses.
Some people enroll in a general studies program to earn a higher salary, or to open doors to more options.
The general studies degree allows students to choose what they want to learn. This keeps them from being stuck with a specific subject. It also helps students who are not sure about the major they want to pursue.
Do you associate with any of these three? If so, a general studies degree might work well for you.
Career Opportunities with a General Studies Degree
Most skills and knowledge you gain with a general studies degree are transferable. These skills can also be valuable in different jobs. Below is a short list of skills that you gain with the degree.
Communication
Critical thinking
Analytical thinking
Problem-solving
The below list contains some job roles a general studies graduate can fill.
Insurance agent
Customer service representative
Advertising sales agent
General office clerks
Event planner
If you have a career or business in mind, it will help if you choose relevant courses while enrolling.
The Pros
General studies degrees from most universities allow a larger credit transfer. This is helpful for students who have credits from different schools.
The flexibility of this degree is also helpful for students returning to school after a long gap.
The general studies degree covers a wide array of subjects. It gives you the chance to get a well-rounded education that is not possible with other bachelor's degrees.
Unlike other degree programs, the general studies degree lets you control your curriculum. You get to choose what courses you pursue. If you have a career plan, you can cater your degree to suit that career plan. No other degree gives you this level of flexibility.
This degree also helps you develop essential skills that are valuable in many fields.
Because of your course variety, you can meet professors and mentors from many fields. This access to experts from various fields can be quite valuable in the future.
A vital advantage of a general studies degree is that you can avoid unnecessary classes. Instead of wasting time on irrelevant courses, you can study what you need.
The Cons
Although you might have a vision for your career, professors can find it hard to understand. It will, in turn, make it tough for them to guide you.
Because of the broad nature of education, you might not have special skills. You will also lack in-depth knowledge in any specific area or subject. It might be well pronounced during job hunting.
In other degrees, you will be studying related courses, unlike in a general studies degree. Having courses that are too different from each other can be tough to handle at times.
Like your professors, your degree might seem hard to understand for your employers. They may not have a clear idea of how your education can help you in the job role you are applying for. You will have to invest the time to explain it to them.
It might be difficult to transfer credits if you want to change majors. Although, this depends on the courses you have chosen to study.
Before choosing a general studies degree, make sure you have a clear career plan. This will help you in deciding what courses you will be studying. This degree might also help you if you are unclear about what career you want to pursue.
We are sorry that this post was not useful for you!
Let us improve this post!
Tell us how we can improve this post?