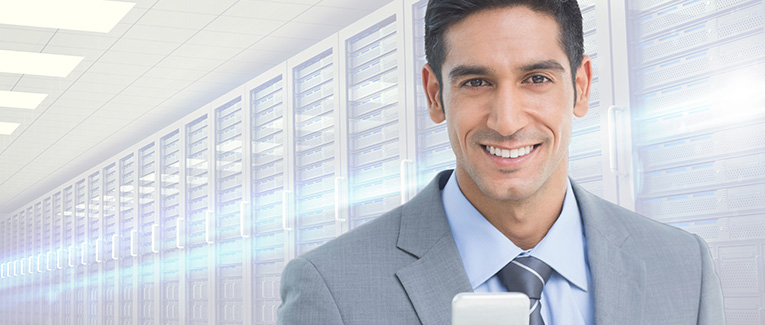 Applying for short-term programs for international students in the U.S. is one of the most effective avenues for career advancement. Certificate courses, short-term degree courses, and professional courses are built on a practical approach, which is different from the approach followed by universities that is more theoretical. These courses will introduce you to fieldtrips, group discussions, project-based work, and much more.
While we do suggest that you take short-term courses that relate to your career path, there are some courses that are perfect for everyone. Here are the top five short-term programs for international students in the U.S.
1. Executive Program in Information Technology
It would be lucrative to specialize in strategies and solutions in the field of information technology, because the world is running on this now. The executive program in Information Technology course from the University of Chicago-Booth School of Business is designed to provide you with a holistic experience, and knowledge about information technology and the internet.
The course is intended to equip you with the understanding to make informed decisions about investing in technology for the benefit of your organization.
Key takeaways from the course:
Information technology concepts
Technology investments
Information about technologies that support operations
Technology trends for different business processes
Future prospects of information technology
The course is ideal for:
Students of IT
Management Students
Executive-level personnel
Mid-senior level managers in corporate firms
2. Public Communication and Culture Studies (PCCS) Program
Become an expert of the spoken word, and a productive influencer with the Public Communication and Culture Studies Program from the College of Arts, Sciences and Letters, at the University of Michigan-Dearborn. The course is designed to shape professional and democratic possibilities for students who are willing to master their communication skills.
Key takeaways from the course:
Public relations and organizational cultures
Public advocacy and democratic cultures
Intercultural and international communication and global cultures
Practical elements of oral and written communication skills
Interpersonal awareness
Effective speaking skills in multiple rhetorical contexts
The course is ideal for:
All students above the age of 18.
International students with TOEFL or IELTS certificates
3. Entrepreneurship Essentials Course
If you're in the U.S. to become your own boss in the future, then get enrolled in this Entrepreneurship Essentials Course offered by Harvard Business School Online. It's a short-term course designed for students aspiring to become entrepreneurs. It's ideal for you if you're planning to invest in a startup anytime soon.
It's a four-week online course, so you won't have to skip school any day. Within this four-week duration, you are expected to complete four modules, at the end of which you'll be awarded a certificate of completion.
Key takeaways from this course:
Market assessment and prediction
Risks and Rewards associated with entrepreneurship
Refinement of business strategies
Raising capital for a startup
The course is ideal for:
18+ students proficient in English
Management students
4. Management in Engineering at Massachusetts Institute of Technology
Learn key principles and practices implemented in engineering management with this short-term management in engineering program from Massachusetts Institute of Technology.
The course is designed to offer functional business knowledge including sales, marketing, financial accounting, operations and entrepreneurship. It's a two-week long course.
Key takeaways of the program:
Lectures from renowned international scientists
Meet various young leaders of sustainability from different parts of the world
Listen to the managers and owners of leading businesses
Build a network with leading personnel
Hands-on experience in conducting case studies
Take up consultancy projects
Attend social events and multiple cultural programs
The course is ideal for:
Students who are 18+ and willing to pursue a career in sales and marketing
Commerce students
Management students
5. Intensive English Language Program (IEP)
The University of San Diego offers customized courses that are also tailored to suit international students. The course is designed to prepare you for living in the U.S., equipping you with the right accent, and for any other academic requirements of your university.
You can join the summer international junior program, which is meant for students aged 13 to 17. If you're preparing to enroll at a specific university in the U.S., you can choose the online version of this course. The short-term portion of the Intensive English Language Program lasts for seven weeks if you opt for fall or spring courses, or five weeks if you opt for summer courses.
Key takeaways from the course:
Accent training for international students who speak English as their second language.
Preparation for TOEFL iBT test
Lessons for graduate-level writing, research paper writing, etc.
Skill-based student placement for dynamic learning
Field trips to learn about American culture
After getting your certificate, you can also take a placement test that will help you get placed as per your skillset.
The course is ideal for:
Undergraduates aged 18+
Summer programs are accessible to students aged between 13-17 years
Nonnative students and students preparing for TOEFL or IELTS
Some perks of taking short-term courses as an international student in the U.S.
Ideal for students who have a busy life: Managing studies, part-time jobs, and a social life can be daunting. If you're clear about your career path, or want to get more clarity about it, you can take up a short-term professional course to identify your calling. The course or program will fit into your summer break.
Get firsthand experience: If you're experiencing studying abroad for the first time, short-term courses can come in handy in giving you much-required experience. If you have downtime before school starts, you can take a two-week or four-week course to equip yourself with more skills.
Lower cost, more experience: Most of these short-term courses don't cost a fortune. So, you can afford them along with your tuition and other expenses.
Add more skills to your resume: The more certifications you have, the better your resume looks. It might not be at the top of your list right now, but it'll come in handy when you're out there looking for jobs. Additional qualifications make you a preferable candidate for many positions.
Eligibility to apply for short-term programs for international students in the U.S.
International students have to submit their birth certificate, mid-school passing certificate, and school graduation certificate.
Student visa or study permit
Students must be 18+. Students aged under 18 years should have a consent letter from their guardians.
International students are supposed to take the TOEFL or IELTS, or any other acceptable equivalent test. Some short-term courses also prepare students for these tests.
Take short-term courses if you get a couple of hours off from school every week. These courses will give you a chance to explore a new side of yourself. These are time and cost-effective, and they provide you with a lot of interdisciplinary perks.
We are sorry that this post was not useful for you!
Let us improve this post!
Tell us how we can improve this post?