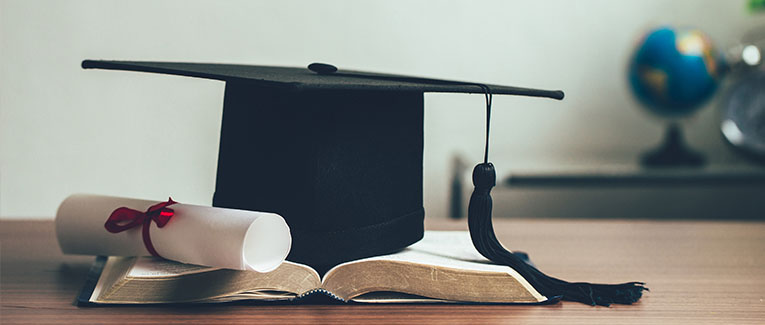 This is perhaps the first question that pops into your mind when you think of applying to a U.S. university. Most international students wonder if the U.S. degree they are applying for will actually be relevant in other countries, especially in their home country. This is because every country has its own educational system, which might not fall in sync with the systems followed in other countries.
For instance, an Indian three-year degree is partially valid in the U.S. You have to enroll in a program for one additional year to be considered a graduate in the U.S. This is because in the U.S., only four-year degrees are valid.
Such obstacles may arise with your U.S. degree as well. So, how do you know if the U.S. degree you are applying for will be relevant in other countries? Here are some useful tips to help you to find out.
You should apply for a degree from an accredited University
There are some universities that are accredited by the U.S. Department of Education. This means that the degrees from these universities will be recognized worldwide. Examples of such universities in the U.S. include:
American University
Academy of Art University
Schiller International University
Southern New Hampshire University
University of the People (accredited by the Distance Education Accrediting Commission)
You can check out more accredited universities in the U.S. by visiting 4icu.org/us/a-z/
How do you know if your program is accredited?
Accreditation is important because it is proof that the university you are studying in, or the program you have applied for, meets a series of standard objectives. These objectives are usually laid out by an educational board, which ensures that they meet educational requirements and academic standards.
Two accredited law programs taught in two separate countries might be different from each other, but they will both adhere to the set reliable educational standards.
Most universities provide their accreditation status in their brochures or on their websites. But, if you do not find any information about a particular university on their accreditation status, then you can check it in the database of the U.S. Department of Education.
You can also contact the coordinator of the university to check the status of accreditation.
Are degrees transferable?
Most international students are under the misconception that degrees are not transferable. Well, that's not true.
There are more than one million international students studying in the U.S. If degrees weren't transferable, the number wouldn't be as massive. Your U.S. degree is definitely transferable, but there may be certain things that you have to do to get your degree transferred.
Here are some points to keep in mind:
In your home country, your U.S. degree might need an add-on course for further studies.
To land a job in a specific country, you may have to take up an extra professional course. With that on top, your U.S. degree can be transferable and relevant.
The coursework that you did in order to get your U.S. degree might differ from the coursework accepted in another country. However, you may also be able to take extra courses for this.
In addition to this, there are alliances formed to help students transfer their degrees. One example is the International Engineering Alliance (IEA), which was formed specifically for the recognition of engineering degrees and their transfer. The IEA comprises the Sydney Accord (three-year B.Tech degrees), the Washington Accord (four-year B. Eng. Degrees of Professional Engineers), and the Dublin Accord (Diplomas meant for Technicians).
More and more universities are quickly becoming members of these accords and recognizing the importance of an accrediting body. This is because these alliances make the process easier for the universities, as well as for international students.
Should get a U.S. degree if you want to pursue a course in medicine, law, or engineering?
Absolutely.
There's a myth amongst students worldwide that says that you should not pursue courses like engineering, medicine, and law in the U.S. The belief is more popular amongst international students who are only moving to the U.S. for further studies and do not plan to stay for long.
To clarify this misconception, there's a common entrance exam that each student has to pass to be able to enroll in a medical school or law school. Your MCAT or LSAT score will determine whether or not you are eligible to study medicine or law in the U.S. Besides, your U.S. degree in medicine or law will be 100% valid in all universities worldwide, provided that you attained it from an accredited university.
One obstacle that you might face with a degree in medicine is that of specialization. For instance, you got your medical degree in the U.S. with a specialization in orthopedics. Now, you are moving back to your home country, which is Australia, and wish to practice physiotherapy. Your U.S. medical degree in orthopedics won't be of much help then. You'd have to get a valid certification in physiotherapy from a university in Australia.
But, there's a solution to every problem.
If you have a degree in medicine from the U.S. and do not wish to practice medicine in the country, you can always apply for a postgraduate degree with a different specialization at a university in your home country.
Will you be considered for employment in a different country with your U.S. degree?
That's the most significant question that most international students ask. Getting an education abroad is a path to getting employment in a preferred sector or landing your dream job. For most students, that's the only reason for their moving to the U.S.
Try not to expect a high-paying job in a different country with your U.S. degree. While your degree will be valid, your employer might expect you to come with six months or a year of experience. So, after completing your graduation in the U.S., you could apply for an internship or apprenticeship also in the U.S. Get some experience, and once you move back to your home country, you can apply for a job with confidence in that particular field. To conclude, your U.S. degree will be relevant in other countries. But, you have to apply to the right university, and possibly get more professional degrees from your home country, as well. Be smart about where you are applying and for which degree. Do your research and consider all of your options.
We are sorry that this post was not useful for you!
Let us improve this post!
Tell us how we can improve this post?