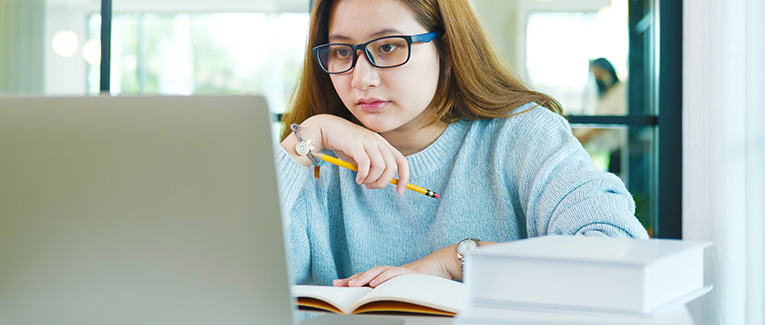 While going to study abroad will surely benefit you, preparing for it can be challenging. Leaving your home behind and moving to a new country can be intimidating. It's important that you do things right.
Are you planning to study abroad and worrying about how to go about things? Read on for some helpful tips to make the experience go smoothly for you.
Research Several Study Abroad Programs
If you haven't yet decided on a destination or program, this is where you should start. Research and compare universities through study abroad programs offered by universities or third-party organizations. Another way to decide is by reaching out to acquaintances who have studied abroad. You should make note of the cost, credits, travel possibilities, and programs that suit you while researching programs to help you decide which would fit you best.
Register for Necessary Tests
If you're a non-native English-speaking student who plans to attend a study abroad program that will primarily be taught in English, you will be asked to take a language test. You should research the requirements and register for a language test if required.
TOEFL, IELTS, and PTE are the most widely accepted language test scores for English. These tests can be taken regularly, and the test scores remain valid for a particular period of time depending on which test you take.
Get Your Passport
If you don't have a valid passport already, you should apply for one or get yours renewed early. The passport application process can take months, and you'll need to have it to be able to apply for your visa. The processing time for passport applications varies by country, so make sure that you don't delay this step.
Various countries require your passport to be valid for at least six months after your arrival from your home country. So, make sure your passport doesn't expire shortly after your arrival.
Fill Out Necessary Applications
This is one of the most crucial points on this checklist. By applications, we mean program applications, student aid applications, and visa applications.
Choosing a program is an obvious priority, as selecting the right one will determine your future. You also need to be particular about application deadlines. Consider applying early, as certain programs also accept students on a first-come, first-served basis. This will also ensure that you don't miss out on an application deadline.
If you're planning to apply for financial aid, the deadlines vary from one scholarship to another. Again, it's always better to apply early, as you wouldn't want to miss out on a great opportunity. Studying in a foreign country is expensive, so it's always beneficial to get some of your tuition covered by financial aid.
Getting a student visa is an essential step. International students are required to hold a visa in most countries. However, there are a few countries that don't require a visa, depending on the time period of your program. So, make sure you are meticulous about fulfilling all your visa requirements.
Look For a Residence
Looking for accommodations in a foreign country can be tricky. It can take time to find someplace suitable, so be sure to start looking at least a few months before you're planning to arrive. You can choose to live on-campus, off-campus, or with a host family.
There are several advantages of living on-campus. You can save a lot of money that you'd otherwise have to spend on commuting, you'll be able to interact with your fellow classmates, and you'll have access to your university's resources.
However, living with a host family can enhance your experience in the country, as it may allow you to experience more local culture. Similarly, renting an apartment allows for more independence. If you do choose to live away from campus, beware of housing scams.
Stick to a Budget
Foreign travel can be expensive. So, make sure you book your tickets at least three months prior to your move. This can save you a lot of money.
Budgeting is extremely important while you're studying abroad, especially if you're someone with a scholarship or financial aid. Determine what your monthly or weekly expenses will be for housing, utilities, transportation, and dining. Creating a budget and sticking to it will prevent you from spending too much unnecessarily, and can help you save in the long run.
Notify Your Bank
If you don't want to get your credit or debit card blocked under suspicious activity, inform your bank about your move. Let them know the date you'll be leaving and the country you'll be going to.
A few weeks before departing, order a decent amount of money in your destination country's currency. This will ensure that you have some extra cash and avoid any kind of money troubles. This process usually doesn't take more than a week.
Learn About Your Destination's Culture
With most of the practical aspects of your move taken care of, you can use the remaining time to research local customs and culture. It's always helpful to know what to expect once you get there. Get to know the culture, traditions, and food of the country. This will get you excited about the new things you're about to experience.
If you're moving to a country where the primary language is different from your own, familiarize yourself with some basic words and phrases. This will allow you to communicate more easily from the moment you arrive. You can also buy a pocket-sized language book to keep handy, or download a translation app to your phone.
Pack Your Bags
Once you're just a few days from departure, start packing your bags. You will naturally have a lot of things to bring with you, so try to make optimum use of your space and fit as much as you can in your luggage. You'll also need to make sure you're keeping all of your important documents with yourself in a safe place. You cannot afford to forget these documents, so be sure not to forget them.
Once you've completed every item on your checklist, you're ready to travel to your new country and enjoy the experience of studying abroad.
We are sorry that this post was not useful for you!
Let us improve this post!
Tell us how we can improve this post?