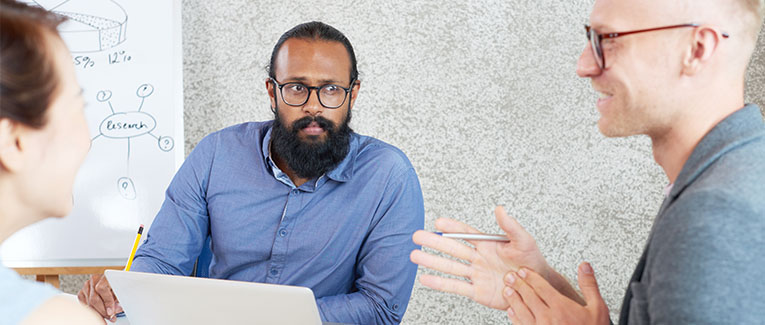 If you are an international student enrolled in a community college, you might be wondering if you are eligible to apply for OPT.
Spoiler alert! Yes, you are!
In this article, we will answer all of your questions regarding optional practical training from the perspective of a community college student.
What is OPT (Optional Practical Training)?
If you have an F1 Visa, you can receive temporary, professional employment in the U.S. for a year. The work should be directly related to your academic program, but it is not a part of the academic curriculum at your university.
Who can apply for OPT?
Here are the following criteria to be eligible for optional practical training.
You must be in legal F1 status
You should have at completed two full-time semesters towards your degree
These are basic prerequisites to get OPT. The question arises whether community college students are also eligible for this opportunity.
You need to have spent at least one year in the college to be eligible for OPT
You can apply for optional practical training as soon as you get your certificate of achievement. You can receive this certificate after two or three semesters of your academic program. The summer semester is not included in this. To be considered full-time, an undergraduate international student should be registered for 12 credit hours per semester.
You can also apply for OPT after you earn your associate's degree, which is usually two years long. You can choose to extend the duration of your program if you want.
In community colleges, international students can generally take leaves of absence and make up for the lost time later. However, keep in mind that if you withdraw from college and leave the U.S. for more than five months, the SEVIS record of your F-1 visa will be terminated. When you come back, a new SEVIS record number will be assigned to you.
This means that your SEVIS history will not show that you were enrolled for two academic semesters. So, although the community college program is flexible, you should not leave the county for more than five months unless you've already completed two semesters.
You are only eligible for one optional practical training period at the associate level. If you have received OPT benefits on a certificate level, and then used the same credits to complete an associate degree in the same program of study, you cannot apply for OPT benefits on that associate level.
However, if you choose to pursue a higher degree or another degree in a different field of study, you'll be eligible for OPT again.
Students enrolled in the English language training program are not eligible for OPT
Most community colleges do not require scores from English language proficiency tests. As an alternative, you can attend an English language training program, which trains international students to be proficient in English.
Your college should be registered with the Student and Exchange Visitor Program (SEVP). You can go to https://studyinthestates.dhs.gov/school-search to check if your college is SEVP-certified and eligible to enroll F-1 students in the United States.
Your college will help you apply for Optional Practical Training
Usually, community colleges assist international students in applying for OPT, and educate them about the program. Your college should have a website that explains the whole process in detail.
There should be a tutorial to educate you about OPT and the factors that should be taken into consideration. This will be followed by a workshop in which your doubt regarding the program will be addressed. You will learn about how to prepare the documents required by your DSO for the issuance of Form I-20 with OPT authorization.
A team will review the documents and electronic application I-765. You'll also be provided with a checklist to ensure that you're following all the steps correctly.
Your college will also guide you in case your application is denied or rejected, and inform you about the possible reasons behind it. If you get rejected, your advisor will help you with refiling the I-765 request.

For visitors, travel, student and other international travel medical insurance.
Visit insubuy.com or call 1 (866) INSUBUY or +1 (972) 985-4400

Your OPT should be in the area of your study
Ensure that the job you pick is directly related to your area of study. You will have to prepare a description of how your employment relates to your major, and explain the connection between the duties you've been assigned and your degree.
You can apply for OPT before or after you complete your degree. For a part-time OPT, your employment should be 20 hours or fewer per week. When college is not in session, you can work full-time. For a full-time OPT, your employment should be more than 20 hours per week.
You can transfer your F-1 SEVIS RECORD to another university
Many international students take part in transfers and exchange programs. This means your original SEVIS ID and history has to be transferred to that new school. While applying, you can show that you have been enrolled in the college for over a year.
The transfer is only valid if it occurs either during an academic program, or after completing an academic program and before beginning a new one.
Apply for Optional Practical Training early
Remember that there are two types of applications- pre-completion OPT and post-completion OPT. You can apply for post-completion OPT 90 days before the completion of your studies, but after your studies have been completed, you only have 60 days to apply for optional practical training.
You should apply early, because the application process can take up to 90 days. You cannot start working until you have received an Employment Authorization Document (EAD). Additionally, your application should be officially received within 60 days after the completion of your degree program.
If you cannot find a job within 90 days of the start of your OPT, you have to make plans to depart the U.S. immediately, or change to another visa status in the U.S.
We are sorry that this post was not useful for you!
Let us improve this post!
Tell us how we can improve this post?