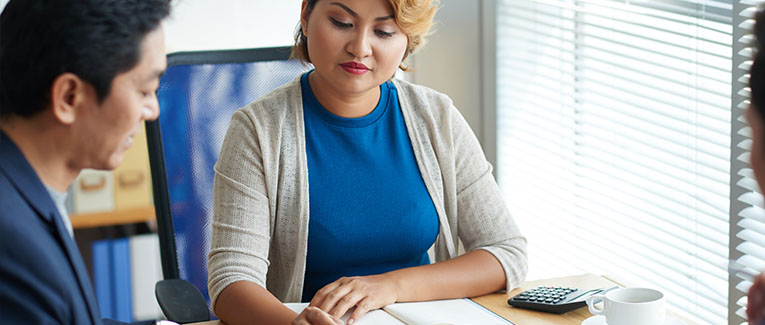 Are you trying to decide if you should pursue a minor in business administration, but are unsure if a minor will even have any impact on your future job prospects?
Overall, a minor in business will equip you with business oriented skills and related concepts that will make you a valuable candidate in the eyes of organizations.
Read this article until the end to find out what factors you should keep in mind before picking business administration as your minor.
An overview of the Minor in Business Administration program
Your minor will focus more on imparting business knowledge rather than theory. You'll learn about topics like budgets, organizational structure, and computing systems and how they're operational in the workplace.
You'll gain a basic understanding of the fields of economics, accounting, finance, management and marketing. Your courses should be focused on enhancing your flexibility in the job market.
You'll also develop your problem-solving skills, communication abilities, and learn about entrepreneurship. The minor will also prepare you for a managerial position.
Depending upon the credit requirements of your academic program, the number of credits for the minor can vary.
Your minors should add value to your core academic program
There should be a serious academic reason why you're considering a minor in business. If you're a literature major considering a minor in business, think about how and if it will help you.
Through a minor in business, you can gain more employable skills like data management, financial accounting, and marketing. These skills are actively sought after by almost all organizations. But, if you don't plan to work in a corporation, and instead want to become a lecturer, a minor in business administration may not be helpful to you.
The minor can also help prepare you for further studies. You can apply to business schools, prepare for an MBA, or work towards getting into graduate school by qualifying for the GRE or GMAT. Your minor should add value to your chosen major, as well as your employability.
Distinguish between a major and a minor
You might be confused about whether you should pick business administration as your major or minor.
Majors have a broad application. Your major facilitates specific applications in certain specialized areas. You can be an accounting major and have specific skills in the accounting field. So, if you're pursuing a management degree, accounting is your forte. This might reduce your flexibility in an organization across different departments.
A minor will equip you with additional skills that the employer might seek. Like a journalist with a minor in business can write, analyze business reports, and go into business journalism.
You won't have the specialized skills like a student majoring in business, but you'll have more flexibility within your organization.
A minor in business administration is very versatile
If it's a compulsory part of your program to pick a minor, business administration is a wise choice. The skills are useful in almost all professions.
You'll be able to bring tangible ideas and strategies to secure funding for your company. This is especially helpful if you're working with a startup or an NGO, because it'll help keep the company financially afloat.
You can also make financial decisions and understand the marketing aspects. Every profession is selling something, whether it is a product or a service. You'll understand the expectations of the stakeholders and be able to coordinate among different stakeholders and maintain relationships.
The skills you gain in the minor are relevant across industries.
Scope of a minor in business administration
Let's get into more details about the significant skills that the minor can equip you with.
You can pursue your entrepreneurial spirit. You can either have a small side business, or make your business your main hustle. In either case, you can use what you learned in your business management classes.
You can become a Management Consultant. The minor gives you key problem-solving skills and industry knowledge which are significant for the position. You can join a consulting firm, or even start your own.
If you're considering a Master's in business administration or finance, a minor in business administration will be helpful. Most MBA programs do not have an undergraduate degree in business as a prerequisite. So, you can pursue your field of interest in the undergraduate program, while still having some relevant experience before joining a Master's program.
Factors you should take into consideration
Before you pick a minor, there are some things you should keep in mind.
Think about if you have time to pursue a minor. If your major takes up most of your time, and you're already engaged in other activities and clubs, taking on additional courses is not the best idea.
Check if the minor will overlap with our major. If your major is similar to business administration, there might be some courses that overlap. In that case, check with your advisor to see if you'll get double credits for the same course.
Think about if you can afford it and if it's worth the money. College tuition is based on the number of credits you're taking, so having a minor means you're paying more.
Look into the courses. The idea of minors as a whole might seem helpful, but look into what courses are actually being offered and if those skills are something you need. You can try classes out by auditing them, or taking one course before you sign up for a minor.
We are sorry that this post was not useful for you!
Let us improve this post!
Tell us how we can improve this post?