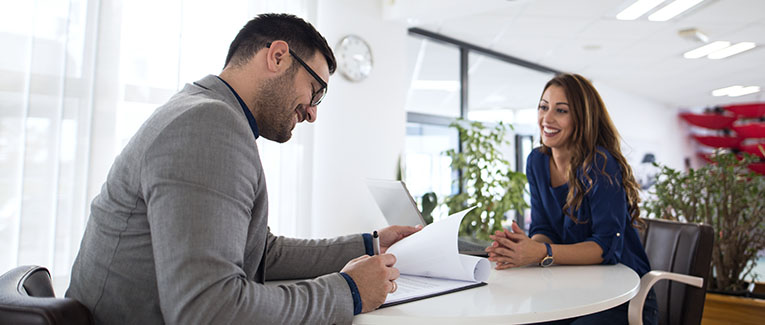 If you're a foreign student or working professional looking to land a job in the U.S., these aren't the best of times. The U.S. economy is in disarray, and the job market is incredibly competitive. According to the U.S. Bureau of Labor Statistics, the economy saw a loss of 20.5 million jobs in April 2020.
The unemployment rate in the U.S. is up to 14.7 percent. Finding a job in the U.S. in this environment requires you to plan well, cover all bases, and be smart about your job search.
Non-U.S. residents authorized to work in the U.S.
Only select categories of non-U.S. residents are authorized to work in the country. These include exchange students and workers, permanent immigrant workers, and temporary non-immigrant workers. To work in the U.S., you must have one of these documents:
A seasonal agricultural worker visa (H-2A visa)
A temporary worker visa (nonagricultural) (H-2B visa)
Getting authorization to work in the U.S.
If you don't have a work visa, you may get a permit called an Employment Authorization Document (EAD), if you qualify for the same, to work in the U.S. Based on your interest, education, and employment history, you can apply for a temporary work visa, an exchange worker visa, a seasonal work visa, or a skilled worker visa.
The process for obtaining a U.S. work visa involves applying at the U.S. Consulate or Embassy in your home country. You're required to either be working with a U.S.-based employer or have a job offer from a U.S.-based employer. Your employer can sponsor you by filing a petition for you to visit and work in the U.S.
The sponsorship process requires you to provide your basic information, citizenship, and passport status to the employer. The petition must abide by the sponsorship instructions.
A green card allows you to permanently live in and work in the U.S. You'll also need someone to sponsor or petition for you. Once that is approved and if your priority date is current, if you are already in the U.S., you can file Adjustment of Status (Form I-485) at the USCIS website. You can check out the Green Card Eligibility Categories.
Finding the right job
Given the slow state of the U.S. job market, your aim should not be simply finding a well-paying job in the U.S. You should strive to find a job that will remain viable in the future. Be mindful of these factors when you're searching for a job:
Your professional education and skill-set
Don't go looking for and applying to all openings. Be selective. Base your job search on the knowledge and skills you have. If you're a mechanical engineer and feel there are fewer job opportunities for your field at the moment, try anyway.
Remember, you can always apply for unskilled positions later on. Your skill set is your best bet for finding a good, dependable job in the U.S.
Your level of interest in the particular occupation
If you're looking for a long-term, secure job with room for career growth, you should search for roles that interest and excite you as an individual. Job satisfaction and longevity should take precedence over salary.
Scope for career growth
Ask yourself: Can I realistically hope to be working in this organization two years from now? Does this organization have room for me to grow? If you're faced with choosing between two or more companies, pick the one that holds the most promise in terms of getting promoted and advancing your career.
Present and future trends
Electronics, finance, pharmaceuticals, software, and telecommunications are some of the major industries in the U.S. These sectors offer plenty of employment opportunities for non-U.S. residents, and you should try to target these to land a good job.
Don't overlook up-and-coming industries like beekeeping and information security analysis. These fast-growing sectors have a bright future ahead. Getting a job in any of these fields should set you up comfortably in the U.S.
Top ten best-paying jobs in the U.S. for foreigners
Salary should not be the sole criteria for job search, but it is an important factor. These 10 are the best-paying jobs in the U.S. for non-U.S. residents:
Software engineering
Plumbing
Driving (truck)
Pharmacy technician
Physician's assistant
Security
Nurse midwife
Nurse anaesthetist
Information security analyst
Mathematician
Job search channels
There are several ways you can search for a job in the U.S. These websites can help you land some of the best work opportunities based on your skills, education, and work history:
Indeed
Indeed is one of the most popular and successful online job portals in the U.S. Here, you can find plenty of jobs for every segment and experience level, including entry and mid-level positions as well as senior management roles.
Glassdoor
You can do more than just look for suitable jobs on Glassdoor. The website allows you to check out company reviews and details, including information like average pay and benefits, employees' ratings, and opinions of the organization.
LinkedIn
LinkedIn is a professional social networking site meant to help you expand your network of personal connections. You can also apply to jobs and learn more about companies, but its main goal is to stay connected with colleagues past and present, as well as reach out to people in organizations or industries that you'd like to learn more about.
Head-hunters and private recruiters
Approximately 70 percent of top-level executives in the U.S. are hired by head-hunters. Adecco U.S.A, Korn Ferry, MRINetwork, American Staffing Association, and Lucas Group are some of the best private recruiting firms in the U.S.
Some head-hunters and private recruiters may ask you to pay a fee. It's advisable you go with an agency where you don't have to pay. Most of the good recruitment agencies get paid for their services directly by the hiring organization.
Despite the troubled economy and heightened competition in the job market, the U.S. remains one of the world's best places to live and work. A little planning and careful execution can help you land a good, satisfying job in the U.S.!
We are sorry that this post was not useful for you!
Let us improve this post!
Tell us how we can improve this post?