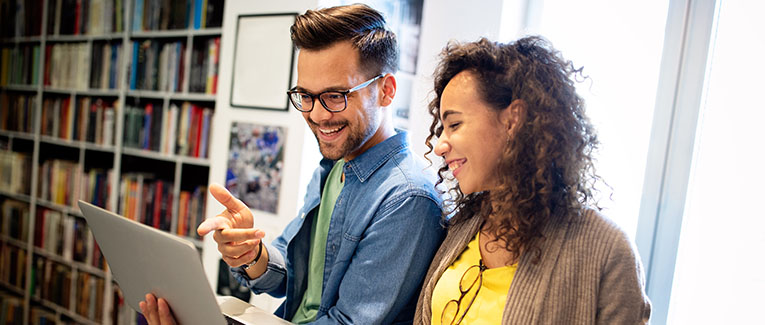 While looking for low-cost learning, you might have come across labels like 'tuition free' and 'free learning'. On the surface, both sound like free education. However, in the case of tuition-free education, there might be some hidden expenses that you have to shoulder.
Read this article to understand the reality of the labels of 'tuition free' and 'free learning,' and their differences.
What is Tuition-Free Education?
Remember, in a tuition-free education program, your tuition is free, your education is not.
College tuition is the core of your educational expenses. These fees vary for each student because the cost is based on the academic program and each credit that you will take during the program. So, if you pursue a minor in addition to your major program, you'll have to pay more.
Your tuition fees entail only the fees charged for academic instruction. These fees cover the institute's expenses of providing high-quality education, which usually exceeds the price students pay.
Apart from tuition, there are standard expenses that every student has to bear. You have to pay for room and board, parking, books, supplies, and other such expenditures, which can cost a hefty amount.
Institutions that offer tuition-free education will give you free tuition and course material, but not a free degree or diploma. You have to pay additional expenses, as well as minimal processing and examination fees to help keep their institution sustainable.
Universities that offer tuition-free education usually provide high-quality education. Their aim is to make quality education affordable for everyone. The mission is backed by the social vision to reduce inequality in society.
What is Free Education?
Free education means that your entire learning experience will be free. Such education can be facilitated through mediums like Open Educational Resources (OER).
Through the resource, you can access teaching, research and learning materials. These materials are available for free, as they're either in the public domain, or have been released with intellectual property licenses.
You can access these resources and have an online learning experience entirely free of cost.
A free education program should provide education entirely free of any cost. Fees of accommodation, board, and supplies should also be absolved.
Free education vs. tuition free
Resources like Open Educational Resources by UNESCO and https://edu.gcfglobal.org/en/ enable you to explore your interests free of all cost. You can learn more, conduct independent research, and even publish your papers.
However, while free education can enrich your mind and is an excellent resource, it does not result in any sort of degree or credentials. This becomes troublesome while looking for a job.
To gain employment, you need a college degree. Most employment opportunities demand at least a Bachelor's degree.
If you're studying with an aim to get a job, you should opt for tuition-free learning, rather than free education.
Most tuition-free colleges provide scholarship programs and work opportunities to cover the additional expenses of university.
Should I pursue free learning or tuition-free education?
Some universities offer scholarships to a selected few that cover all expenses, including boarding and lodging. With these scholarships, your entire learning experience will be free. The catch is that such scholarships are extremely hard to get.
Most scholarships usually only cover 50-75% of your expenses, or they only cover your tuition.
If your goal is an undergraduate degree, then you should apply for tuition-free learning in a bachelor's degree program. A bachelor's degree is typically the minimum requirement to get into graduate school, or to secure a job in many fields.
Your application depends on your choice of course. If you're going into a field like social work, a degree might not be as relevant as practical skills and past experiences. You can use the free learning resources to further your knowledge, and the extra time to gain such skills.
If you already have a bachelor's degree, you can explore your interests through free learning. You can research in the area of your interest, conduct fieldwork, and work with academic journals to get your papers published.
There are also a few universities in the U.S. that make free learning possible. For example, if you get into Berea College, you're automatically absolved from tuition. You can use grants, like the Pell grant, to help pay for housing and meals. You can pay for any additional expenses by working at the university for 10-15 hours per week.
Both of these options can help you escape the financial strain of student loans. You can uncover your academic potential without incurring the debt.
The right choice for you all depends on your goals.
We are sorry that this post was not useful for you!
Let us improve this post!
Tell us how we can improve this post?