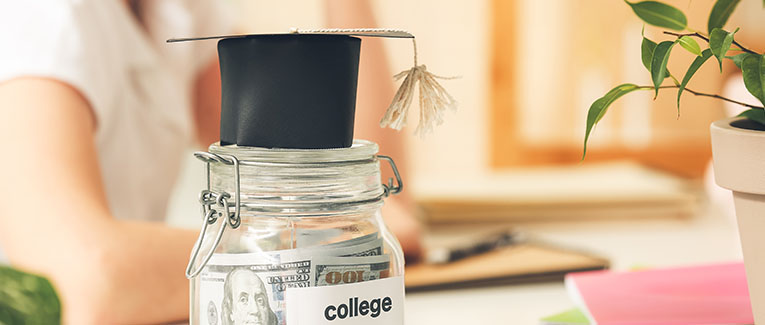 Studying abroad can be an expensive affair, as America is the third most expensive study abroad destination in the world.
While a bank loan can always get you through it, graduating with massive debt and spending years paying it off isn't your only option.
While dozens of scholarships opportunities are available for international students today, there is also a lot more competition for them.
So, to help you increase your odds of getting a scholarship for college, and reducing your student loans, we've put together a guide of the top tips for winning scholarships.
Here's everything you need to know to maximize your chances of getting that scholarship as an international student:
1. Broaden Your Scholarship Search
Don't restrict your search to Google's first page.
Aside from the popular, big-name scholarships for international students, there are thousands of smaller organizations that offer fabulous scholarships as well.
Find the lesser-known scholarships by looking in the right places.
Use scholarship search engines.
Scholarship search engines are databases you can rifle through to find hidden gems. These databases collect your information, and use that to match you with the most relevant options.
So, not only do you find otherwise hidden organizations, but you also narrow down the list to ones that you have a high likelihood of winning.
Some popular options for you to begin with are scholarships .com, Fastweb, Cappex, and Niche.
Go through professional organizations.
Most professional organizations offer their members grants to study further in that field. While this might not work at the undergrad level, it's a great option for graduate studies.
Apart from these scholarship opportunities, they can also guide you in making better career choices in that field. So, sign up for relevant organizations, both in your home country and in the U.S.
2. Find the Best Ones for You
Let's be real. Most people start applying to scholarships only after they've gotten admitted and finally face that massive loan.
If this is you, then it's likely that you're running short on time to send out hundreds of applications.
If your resume is also not the most competitive, then don't waste your time applying to the popular scholarships. It sounds counterintuitive, we know, but hear us out.
The most popular scholarships will already have received a ton of extremely competitive applicants. So, instead be strategic about the scholarships you choose to apply to. Focus on those opportunities where you have a higher chance of winning.
Look for scholarships that favor your strengths, or your background.
For example, if you have a history of volunteer work, then apply to scholarships that value that. These niche organizations receive fewer entries and give you a better chance of getting selected.
3. Be Thorough when you're Applying
The sheer number of people who miss out on scholarships because they didn't read the requirements correctly is ridiculous.
Don't live with the regret of having missed out because of a silly error or missed word limit. Be thorough while reading the application requirements. Double-check the deadlines, and read the fine print.
Avoid becoming overwhelmed by applications, and the inevitable mistakes that follow, by planning your work.
Make a simple list of all the scholarships you need to apply for, and a checklist of their requirements. Then, prioritize based on deadlines and the amount of work to be done.
Don't leave sending out the application to the last minute. It's tempting, but save yourself the heartache that might follow, and just don't.
You never know what's going to happen. The application servers may crash, the postal delivery service may miss a deadline, or you might realize you need to write another 200-word essay while filling in the form. So, give yourself some space for fixing slip-ups, and ensure you send out the best of your work.
4. Your Application Essay Matters
For most scholarships, the essay plays a major part in the decision-making process. So, an exceptional application essay is crucial to you standing a chance of winning the scholarship.
Don't copy-paste the same essay for a dozen applications. Very often, they will have very specific requirements for the topic of the essay. It's best to tailor your essay to meet those requirements and show them you paid attention.
Even generic questions like, "Why do you want to study this course?" are opportunities for you to make an impression. Personalize your answers by talking about the values you may have in common with the organization, and how your studies will align with it.
These essays are also a great way for the scholarship board to get an idea of who you are independent of your resume. Bring in any achievements you have outside of formal education or work. Any volunteer work, workshops, extra skills, and relevant interests are all worthy of being included. This fills out your identity and creates a wholesome picture of who you are.
Finally, do your best to make it more human and emotional.
We're not suggesting you craft a dramatic, reality-show-worthy script for your essay, but tell them why you care about the degree, scholarship, or program as a person.
Mention your backstory, your personal vision, and why they should care about it. This will help the reader connect with your cause and it will give you a leg-up to win.
Always have your essay proofread by a parent, advisor, or professor. Take the feedback positively, and use it to improve and refine your essay.
5. Get Clear on Any Confusions, While Going the Extra Mile
The best way to ensure you don't lose out on a scholarship because of a technicality is to be clear before you apply.
Always reach out to the person in charge and ask them for any clarification that you may need.
This also gives you a chance to show your keen interest to the people who may review your application. Use this as an opportunity to build a relationship with them. Be proactive, polite, and always follow up to make the best impression.
But, a word of caution – don't overdo it. Don't send them an email every day, or ask trivial questions that may have already been answered on the FAQ page. They will not appreciate someone who seems unable to read basic instructions or needs to be spoon-fed.
Ensure you put all your questions together in one concise list, so they can answer you easily.
6. Don't Slack Off. Stay Vigilant About Result Dates
Not all scholarships will send you an email after the results have been announced. Even if they do, their mail might end up in the junk folder of your inbox.
Some organizations announce the 1st round results on their website, along with the next steps.
Don't miss out on these opportunities by losing track of announcement dates. Don't leave it up to your memory to stay on top of the result dates either.
Put reminders in your calendar for the results dates of the 1st round of each application you send out. This will literally take you less than a minute, and will keep you on top of things with no stress.
With that, we wrap up the 6 best practices to increase your chances of landing that scholarship.
Here's wishing you the best of luck on your scholarship journey.
We are sorry that this post was not useful for you!
Let us improve this post!
Tell us how we can improve this post?