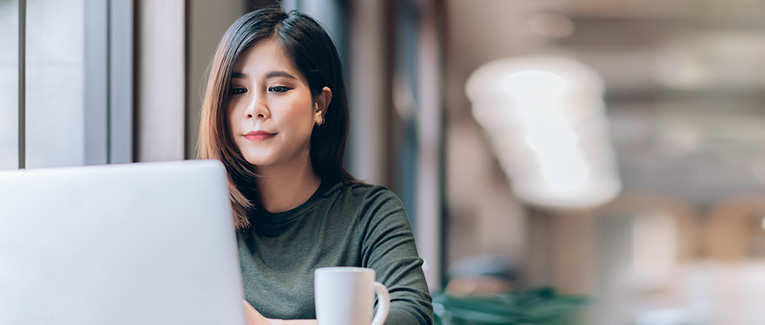 You've aced the college application and interview, and you have been accepted into your dream school. Receiving the acceptance email was one of the happiest moments of your life. But, the associated costs to pay for your degree seem to loom over you like an insurmountable wave.
Fret not, there are plenty of jobs where you can make enough cash to tide you over. You won't be alone, as nearly 70% of college students in the U.S. work while studying.
You can explore:
1. Campus-based roles
To pay for your degree, start with job-hunting on your campus.
Any one of the following positions can be managed between your class hours:
Research assistant
Teaching assistant
Library assistant
Administrative associate
Student ambassador or campus representative
Tutor
Resident advisor
As a graduate assistant in 2021, you can earn between $11 and $22 hourly. Library assistants can rake in $13.24 per hour, while the hourly wage for admin associates and tutors is $15.85 and $21.31 respectively. Of course, these rates are all just an average at U.S. colleges and universities. The actual amount you can get paid in these roles will depend on the school.
Besides contributing to your college fund, it will help you build a good rapport with faculty, add to your degree's value as a cocurricular activity, and spruce up your resume.
Securing a university-centric role is fairly straightforward: search the institution's website or enquire with staff for openings, demonstrate basic relevant skills, and maintain decent grades.
2. Paid internships
Internships have been notorious for sucking out free work from desperate students. That's not always the case though.
Your best bet for getting an internship to help pay for your degree is to:
Head to your university's career center, or consult with a career counselor
Scour hiring portals
Look for jobs that are not only titled as an "internship," but also "apprenticeship" or "part-time"
Spread the word in your peer and friend groups
Frequent job fairs on your campus and in the surrounding area
Start early, as recruiters begin putting out feelers for summer interns by September of the preceding year
Treat the internship like employment – be proactive, polite, and professional
Contemplate a co-op program to make the most of learning by both the book and hands-on
Expect an income ranging from $7.25 (the federal minimum wage) to $30.15 per hour. Your location, industry, qualifications, and the nature of work will determine the final amount.
3. Gig work
Babysitting, delivering food, virtual assistance, or even running errands. There are infinite opportunities to take up jobs on the fly as a gig economy worker, and any of them can help you pay for your degree.
For the uninitiated, gig economy jobs are ones with quick turnaround times, enabling people to switch from one appointment to the next. Pitted against part-time or regular work, they allow complete flexibility, sans employee benefits.
What makes it perfect for you?
Other than being accountable for the task, you are your own boss.
It's a commitment-free route; pick up jobs whenever you please.
You're not restricted to a single organization or type of work.
You don't need extensive knowledge or resources to get the deed done.
You sharpen soft skills, and function as a self-starter.
You can pocket base pay, plus promotional pay and tips.
4. Freelancing
Without a doubt, you're itching to roll up your sleeves and make bank to pay for your degree. Freelancing isn't touted as one of the best ways to pay for college in vain.
As a rookie, you might not be able to wipe your expense slate clean, but the earnings can create a significant dent in the sum. With time and experience, you can average $31 an hour. Discover a knack for programming, and that number can escalate to $49 an hour.
Freelancing favors those with creative and technological aptitudes. You can delve into writing, designing, video production, social media management, and mobile and web app development, to name a few.
If you're in the dark about which one to pick, your initial steps should be to:
Note your strengths and interests; not necessarily associated with your field of study
Engage in online courses to develop relevant skills
Practice, so that you can perfect your craft
Build a portfolio of examples to showcase your abilities
Connect with freelancer communities to understand market standards and expand your network
Use job platforms and send emails to find clients
Offer to work for free on the early project to build confidence
5. Part-time stints
Most of your American contemporaries will vouch that retail jobs are a student's rite of passage. In the US, working retail to pay for your degree is as common as eating pizza on a Friday night.
According to the National Retail Federation, six in 10 Americans have undertaken retail work. 29% of them have done it part-time, of which 37% have been in the same boat as you.
Wondering what working retail entails? This could include anything from bagging groceries in a supermarket, to being a sales associate in a jewelry store, a bank teller, or a beautician.
You might have to get a foot in the door as an hourly employee collecting minimum wage. But, as you work your way up to a managerial position, you'll have the scope to score a five-figure annual salary upwards of $30k.
6. Entrepreneurship
Have an idea that can be turned into a business? There's your solution to paying for college.
Your idea just needs to be profitable, feasible, and potentially scalable. For starters:
Consider your passion(s)
Pick out issues in your surroundings and address them
Identify who you want to cater to and what they require
Think about and research prospects that demand little to no initial investment
As with any venture, you might not see money pouring in right off the bat, but that's no reason to give up. Planning and perseverance in entrepreneurship can yield fruitful results to achieving your immediate goals.
7. Distance learning
Some attend university to stick to the syllabus; others seek life lessons. If you belong to the latter category, you can foray into balancing both college and career with the help of distance education.
As the name suggests, this alternative to conventionally pursuing a degree gives you the freedom to learn from where you are.
Many prominent universities provide a distance learning facility for their mainstream degrees. The same classes and assessments can be completed digitally. You'll get to interact with instructors and classmates much like you would in person.
You can head to the office by day, and park yourself in front of the laptop at night, or vice-versa. As a full-time employee, your revenue can keep your tuition woes at bay.
8. Employer educational assistance
Along the same lines of desiring education and experience equally, your core motivation is probably to become a viable candidate after graduation.
Why not flip that plan on its head by bagging a position with an American conglomerate that offers educational support? Your monetary burden can decrease by $5,250, as stated by the Internal Revenue Services. Needless to say, the steady income stream won't hurt either.
The support predominantly takes one of three forms:
Tuition reimbursement – You shell out your tuition fee up front and the company repays you the amount once you finish the degree.
Tuition assistance – The company aids you with payment during your program. This could be directly to the university, or through a third-party loan settlement.
Employer-sponsored scholarship – You or your family members are awarded a study grant by the company.
Bear in mind that the funding is:
Only applicable to institutions partnered with the organization.
Often bound by terms like a set tenure and performance expectations.
Subject to your professional and academic competence.
9. Federal work-study program
Your family's minimal earning capacity might be pushing you to seek financial aid. In that case, give the U.S. Department of Education's work-study program a shot.
The program is available to you if you hold a U.S. Permanent Resident Card, are a refugee, or have been granted asylum.
To be eligible, your Expected Family Contribution (EFC) should be in the range of $1,000-$20,000, indicating the financial support you'll receive from home. This and other particulars have to be filled and submitted via the Free Application for Federal Student Aid (FAFSA) form.
The program's pros include:
Working within your college, externally for a private company, or performing community service jobs
Minimum pay of $7.25 per hour with no caps on the upper limit
Counting towards formal work experience
With all these job options laid out in front of you, choosing the best one and staying on top of your finances throughout college will be an attainable goal.
We are sorry that this post was not useful for you!
Let us improve this post!
Tell us how we can improve this post?