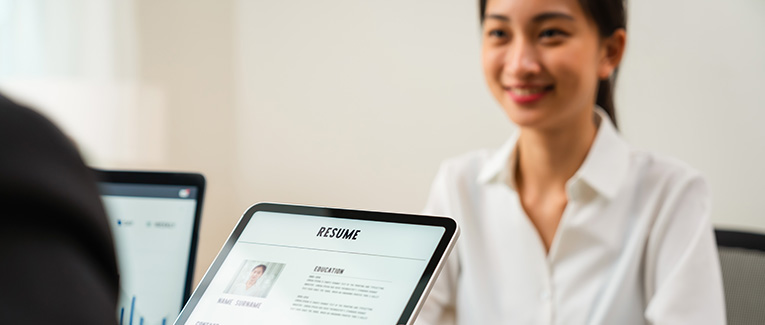 An internship allows you to improve your skills while also earning money and/or college credit. It enables you to build professional contacts and gain experience in relevant fields. There are many rules and guidelines to follow while applying for a U.S internship. The application process might seem a bit tedious, however, it is well worth the effort.
Internship Eligibility Criteria for F1 and J1 Visa Holders
The criteria for internship applications are different for F1 and J1 visa holders. For students on an F1 visa, the applications are filed through their respective colleges. There are two main types of internships recognized by the U.S. for F1 students. These internships are Curricular Practical Training (CPT) and Optional Practical Training (OPT).
CPT internships are generally related to coursework and help students earn credits for their experience. Students can apply for CPT after completing at least one year of their university program. They will need authorization on their visa and an updated I-20 form to apply for CPT.
OPT internships are optional and can be taken during or after your studies. The application process is a bit more complicated than CPT, as OPT internships can last up to 12 months in general and can be extended to 24 months for STEM degree holders.
Students on J1 visas can take part in a variety of J1 visa programs in fields related to their studies. This is equivalent to an OPT internship for F1 visa holders. J1 students usually need to apply for internships through their designated sponsors and will have to get written authorization from the J1 visa officer at their sponsoring institute.
Tips To Apply For Internships in the U.S
Approach your academic counselor
The first thing to do is to approach your academic counselor for information. They will help you find out when you can start the application process, what the eligibility criteria are and so on. Some colleges partner with relevant industries to provide training opportunities to their students. Make sure you have explored suitable options available on campus before taking the search outside.
Begin the hunt early
The application process can take months to complete and there are probably thousands of students waiting to apply for the same position. The earlier you start researching possible options, the better your chance is of securing your dream internship.
Start making a comprehensive list of companies that have internship positions. Go through their eligibility requirements to understand the feasibility of your application. Don't just apply to big corporations, but also look towards startups and small companies where the competition is much less fierce.
Search for opportunities through job sites and social media
There are a lot of websites that can help you in your internship search. LinkedIn, Indeed, Glassdoor and Monster are some sites that you can refer to. You can also use social media platforms like Facebook and Twitter to get in touch with companies.
Leverage your network and peer group
Make the most of your social connections, either online or offline. Try using Facebook to seek out people that have relevant professional connections. Ask around your local community and get in touch with your alumni, peers and even your friends as they might be able to open up possible avenues for you.
Build your resume, cover letter, and portfolio
Polish your resume before sending it to recruiters. Along with extracurricular activities, you should also consider highlighting your past work experience, if any. Let your recruiter know how you can help their business by building a portfolio that showcases your skills. LinkedIn, Behance and Medium are some of the online platforms that you can use to do that. Additionally, you can also create a blog or a website that displays your work. You should also be sure to attach a tailor-made cover letter with each application.
Get your references
Research shows that recruiters hire one in 10 people with personal referrals as compared to one in 219 candidates they find through online sites. Professional references from academic instructors, past employers, and project supervisors can affect your hiring. People who can attest to your skillsets provide a valuable outside perspective to your professional profile.
Don't wait for recruiters to ask for references. Be proactive to avoid last-minute hassles. Before you appear for your interview, be ready with a reference list, including contact information for each reference.
Apply for OPT post-degree completion
F1 visa holders have the option to choose OPT either during or after they complete their course. Most students choose to wait until after they have completed their programs, as this is the only legal way they can still stay in the United States and continue exploring career options.
Advice on Having a Great Internship Experience
Once you get an offer, check the internship against the following conditions to check the feasibility of the opportunity:
Is it paid or unpaid?
If it's unpaid, will you be able to maintain your living expenses? Consider if you will have to live off-campus, as that would cost you additional money.
Will you earn academic credits for the experience?
Is the scope of work within a relevant field of study?
Will it provide any extra benefits?
Don't forget to make the most of your internship experience. Set your goals before you start the job. Grow your professional connections, get as much industry exposure as you can, and stay connected even after the internship is over.
We are sorry that this post was not useful for you!
Let us improve this post!
Tell us how we can improve this post?