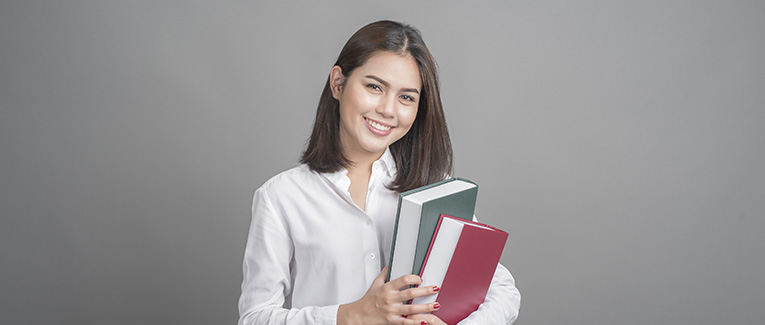 A career in education is not limited to teaching children. You can work as a researcher, a curriculum developer, or even become a professor. Each of these jobs requires a different set of skills, so while picking your university, make sure that it will prepare you for the field of your interest. Your curriculum should cover education from all over the world, and also account for cultural differences. This will ensure that your skillset is useful globally, and not just in the U.S.
1. What are your goals?
Most people associate an education career with a teaching job. However, there are different levels of teaching jobs, and other career options in education outside of teaching. Before choosing a college, do your research about which areas of education interest you.
Curriculum Developer
A curriculum developer researches and creates materials for teachers to use. They help decide the general educational direction that a school or program takes. They coordinate the curriculum implementation and continually monitor its effectiveness so that they can modify it accordingly.
Teacher
Teaching children in different grades requires different skills. To teach those in lower grades, you need to enjoy working with children, grading papers, and offering academic, mental, and emotional knowledge. Teaching in higher grades requires additional specialized knowledge in the subject that you want to teach. For example, if you want to teach physics to students, you will need a bachelor's degree in education, or bachelor's degree in physics as minimum qualifications.
Professor
A professor is required to teach subjects in their specialized area. Apart from that, they are also expected to conduct research and publish papers and books in the discipline they received their doctorate in. To become a professor, you require a Ph.D. and at least some experience in an assistantship.
Researcher
If the idea of teaching does not appeal to you, you can become a researcher in the field of education. You will need to conduct experiments and field studies, as well as write and publish papers. This gives material to curriculum developers so that they can design courses and find effective teaching methods.
2. Scope of the University
Graduating from a good university known for its education program makes you a sought-after candidate for jobs. If you plan to teach in the U.S., do your research on the campus placement offered by the college, and the support it provides to international students.
Does it offer teaching positions?
In some universities, students aren't allowed to teach before their senior year. Ensure that your program allows you to start teaching by at least the second year. This will help you understand what working with students entails, and if teaching is right for you.
Your university should also encourage you to join a volunteer program that involves teaching. Working with children of different age groups helps you make decisions regarding which age group you might want to work with.
Does it have a Master's and Doctoral program?
To teach in higher grades or become a professor, getting a graduate degree is a must. If you don't want to go through the hassle of changing universities, look into the master's and doctoral programs at your university, and see if they are the right fit for you. Many doctoral candidates even end up teaching at the same university they graduated from.
If you want to become a researcher in the field of education, look into the research program offered by the university. If you have exceptional knowledge of your thesis and field of study, your university might allow you to skip your master's degree and begin directly on your doctorate.
3. Scope of the Curriculum
The curriculum equips you with the skills required to succeed in a career in education. Your courses and curriculum should prepare you for any further job direction that you might take, in the U.S. or abroad.
Does it prepare you for higher education?
A bachelor's degree in education should at least cover topics like the psychology of children and adolescence, philosophy of education, intersectionality, contemporary issues in education, and student teaching. The curriculum should also enable the development of soft skills like interacting with children, and general problem-solving. These are mandatory skills for an educator. A broad curriculum enables you to choose the area that interests you the most. Then you can choose that subject as your specialty in graduate school.
When applying to different graduate schools, you are often required to pass a written test as well as an interview. Ensure that your curriculum has a variety of diverse courses so you can get an in-depth understanding of broader subjects. You can do this by comparing the curriculum of different colleges and choosing the one that offers more courses that interest you.
Where in education do you want to go?
If you want to become a researcher or pursue a doctorate, choose a college that allows students to work as research assistants or sponsors research programs. Look into the qualifications of your faculty and their ongoing research. Based on this, you can shortlist the college whose faculty's research interests align with yours. This will help you gain experience on how research is conducted, and how to formulate your own thesis.
If you want to teach one specific subject, and do not want to spend four years studying education, you should pick a college that allows you to double major in education and another subject. After this, you can get a more advanced degree your major of choice without having to do a separate bachelor's degree. This means you will have advanced knowledge in that field and a background in education. Along with this, you can also spend your free time interning as a teacher, which will assure your employer of your teaching skills.
Make a list of what you expect to achieve from your degree in education, and verify if the college can help you fulfill your goals. Do not just rely on rankings, as a top-ranked college might not be the right one for you. Your interests should align with the college's objectives.
We are sorry that this post was not useful for you!
Let us improve this post!
Tell us how we can improve this post?