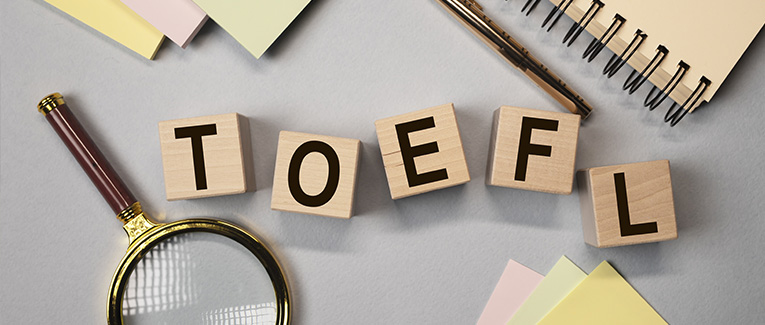 Test of English as a Foreign Language, popularly referred to as TOEFL, is a standardized test. The key purpose of the test is to measure a non-native speaker's English language ability.
Over 11,000 universities from more than 150 countries accept this test. TOEFL and IELTS are the two most popular English-language tests worldwide.
Dr. Charles A. Ferguson and the Center for Applied Linguistics developed the test in the 1960s. The Educational Testing Service (ETS) holds the trademark of TOEFL.
There are two versions of TOEFL currently. They are the Internet-based Test (iBT) and Paper-based Test (PBT). The two might seem similar, but are much more different than most people realize.
The iBT was introduced in late 2005, replacing PBT and CBT (Computer-based Test). The CBT was discontinued in September 2006.
TOEFL tests various English-language abilities, namely reading, listening, speaking, and writing. Let us explore how each section differs between iBT and PBT.
· Reading
In the iBT, you will have to answer 10 questions per passage, of which there will be 3 to 4. So, you would have to answer between 30 and 40 questions in 54 to 72 minutes. Each passage will contain around 700 words.
In the PBT, you will have five passages, but only between 250 and 300 words long. Therefore, you will have to complete the reading section within 55 minutes.
The iBT score range is 0-30, while the PBT's range is 31-67.
· Listening
In the iBT's listening section, you will have to answer questions based on 2-3 conversations. There will be 5 questions for each conversation. Besides that, you will have to answer 6 questions per lecture, on 5-7 lectures. The conversations stretch from 2.5 to 3 minutes, and lectures from 4.5 to 5.5 minutes.
In the PBT, there are 3 parts in the listening section. In the first part, you will have to answer 30 questions about short conversations. In the second part, you will have to answer 8 questions about longer conversations. Finally, the third part contains 12 questions on lectures or talks.
The listening section durations are 41-57 and 30-40 minutes for iBT and PBT, respectively.
· Speaking
The iBT has a speaking section where you will have to complete 4 speaking tasks. Each task extends between 10 and 12 minutes, and has a score range of 0-30. In an independent task, you will have to answer opinion questions on topics you are familiar with. This task evaluates clear communication of ideas and impromptu speaking. You get one independent task in your iBT.
There are 3 other integrated tasks that you will have to complete. First, you will have to listen to and answer questions based on passages, lectures, and speeches. The integrated tasks evaluate your capacity to synthesize and convey information effectively.
In the PBT, there is no speaking test. As a replacement, you will have to take the Structure and Written Expression Test. You will have to complete 15 exercises that require you to finish sentences. Additionally, you will have to complete 25 error identification exercises. You will have 25 minutes to complete all the 40 exercises.
· Writing
Both the iBT and PBT have a writing section. However, the two differ vastly in this aspect. You will need to be good at typing with a keyboard to ace the iBT writing test. But in the PBT, you can just use a pencil and paper.
The iBT contains 2 questions, one on integrated writing and one regarding independent writing. The integrated task will require you to read a passage and then listen to a discussion. You will then have to write a summary of the passage. In the independent task, you will have to write an essay on your opinion or choice. You will have to complete both the above sections in 50 minutes.
The PBT's writing section is a one essay test named the Test of Written English (TWE). All you have to do is write a 250–300-word essay in 30 minutes.
· iBT vs PBT
As a whole, the PBT has a much narrower scope for testing when compared to the iBT. This is because of the lack of a speaking test, and because of a less complicated writing section.
Currently, most countries allow candidates to take the iBT only. So, most likely, you would only be able to take the iBT.
However, let us still take a better look at the PBT. In the PBT, you will receive an overall score ranging from 0-677. It contains three sub-scores: listening, structure, and reading. The writing section score is not included in the final score. The PBT extends to a duration of 150 minutes.
In the iBT, you will receive a score in the range of 0 to 120 points. Here, all four sections carry a score ranging from 0-30. The reading and listening sections come first. You get a ten-minute break after that, and then the speaking and writing sections follow the break. The whole exam takes around 203 minutes to complete.
TOEFL IBT vs. PBT: Wrapping Up
Regardless of the exam format you choose, you will have to keep in mind the score you need to achieve. Each university has a different minimum TOEFL score requirement for admission to their programs. Make sure you are aware of that, and work toward achieving it.
The earlier you start preparing, the better your chances of scoring well in the TOEFL. If you choose to take the iBT and cannot type fast enough, you should start practicing right away. Give your best in the test!
We are sorry that this post was not useful for you!
Let us improve this post!
Tell us how we can improve this post?