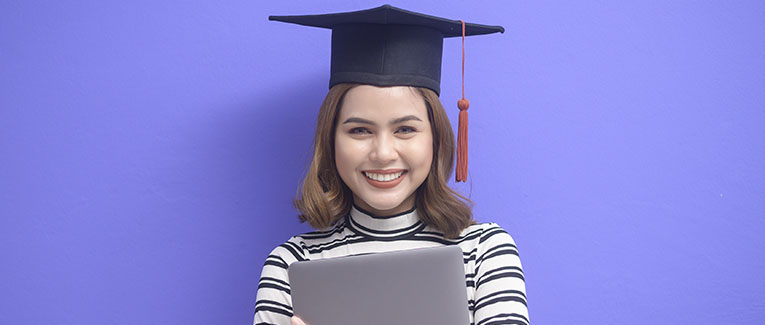 A Graduate student in America has many expectations set on them. The journey is challenging, both academically and emotionally.
At first, it might seem impossible to be successful in balancing your studies, social life, and personal health. You might also worry about financing your education, and communicating with your advisors and mentors.
If you are looking for a guide, look no further.
Here are the unwritten rules for American Graduate students.
1. Funding is available, but scarce
Many international students come to America to conduct research or continue their education after earning their Bachelor's degree.
Most students have to use personal and family savings, or fellowship funds to pay for their program. Even if you get a fellowship, the stipend won't be enough to cover all personal expenses. You'll have to find supplementary income while doing full-time research.
However, if you have existing relationships, you might be able to get funding. The nature of your research, academic discipline, and residency status is also important. For example, if you have permanent resident status, it'll be easier to secure funding. It is also easier for STEM students to find funding.
If you're from a developing country, securing funding is easier. Many systems are set in place to help students who have come to the U.S. to study for the first time. There are prerequisites to receiving such funding, like your research having an aim to help your home country. You might also be asked to return to your home country to work after your research is over.
You can look at a pre-award office or a grant section. Opt for research projects that don't require substantial funding.
2. Ethics of research that you must follow
You might be asked to undergo Responsible Conduct of Research (RCR) training. The training is a part of funding requirements for both the National Institutes of Health (NIH) and the National Science Foundations (NSF).
It is expected of you to not partake in any academic misconduct. Academic misconduct includes-
Falsification or fabrication of data
Plagiarism
Gross negligence in the conduct, proposing, or reporting of research.
You have to act in the best interest of the university to further its mission. Do not let outside activities or financial interests interfere with your academic integrity.
The results from your study might not come out as you expected, but that is not a justification for deliberately manipulating or fabricating data.
3. Keep files organized and backed up
All the files related to your research should be properly backed up. All files should be on a google drive or the cloud. Losing information because your laptop crashed is not acceptable. Use lab logs and archiving data, so that both you and your mentor can easily access the data.
Talk to your mentor and decide on an organizational system that works for both of you. Agree upon a naming system so that it is easy to locate the files.
4. Be punctual
Be on time and be prepared for meetings, conferences, and classes. Send items you want to discuss in a meeting far enough in advance that the other person can review. If the topic of discussion is data, send it a day before. Written work should be sent several days in advance.
Suggest reasonable deadlines to your mentor and meet them. If there is some reason you can't make a deadline, inform them in advance.
Remember that in America, time is very valuable. Think about the most valued trait in your culture, and equate that with time in America.
5. Maintain good relations with your mentor and consider getting multiple mentors
Your biggest conflict with your mentor will arise in authorship. Discuss authorship for every project fairly early on.
In most cases, your mentor will be the author of the work being done in the lab. You can list yourself as the author on projects where you are making decisions about the project. Be sure to tell your mentor about your expectations.
You'll have to get approval on anything submitted to a journal, funding agency, or conference, and anything that will be presented. This is to ensure the credibility of the lab and the university.
However, do not let your mentor take your ideas without appropriate credit. This is why constant communication is important.
The problem of such a power imbalance can be avoided by forming strong relationships with your mentors and colleagues.
With these relationships, you'll be less dependent on one mentor. You'll also have someone to consult in case an authorship issue arises, and you will be able to learn from separate perspectives and skillsets and apply them to your own research.
6. Deal with feedback effectively
Talk to your mentor about how long they'll take to give feedback. It may take them a week or more to give you complete comments on written work.
The feedback may not always be good or even constructive. Sometimes, you might blatantly disagree with the feedback. In such situations, you can wait and present the same result with minor tweaks. Chances are that your mentor was just having an off week.
If you think the feedback has been consistently negative and unhelpful, consider telling your mentor that you are a poor fit for their lab. Remember that you can leave on your terms. If you aren't learning anything, you're wasting your time.
7. Classroom etiquettes
You have to consistently participate in classes, brown bag, and colloquia.
Attend conferences. They're vital to network and training. Talk to other grad students about their strategies for securing additional funding for travel and research, as your university has limited grants for traveling.
You'll have continuous assessments and assignments throughout the course. Turn in your work on time, always. In extraordinary circumstances, inform your instructor and request an extension.
8. Laboratory etiquettes
If you're sharing a lab with someone, there is an expected set of etiquettes that you must follow.
Do not share equipment. Everyone is very possessive of their equipment and glassware, and the number of shared materials is very low.
Do not move the thermostat up or down significantly without consulting your fellow lab workers. It might interrupt their workflow.
Most laboratories prefer silence. If you want to work with loud music, work late at night or early in the morning when the laboratory is empty.
Brainstorming sessions are common laboratories. Credit everyone who contributed to the idea. It does not matter if only you conducted the research.
9. Prioritize yourself
It is very easy to get consumed by your work. Do not sacrifice your personal relationships. The friends you make can actually help you with your research, and make your time at University more enjoyable.
Bring the two worlds together and share your academic load. As an international researcher, you'll be away from home and your loved ones. The isolation can be overbearing, enough to drive you back home. Find a support system in your work environment. Your research will have a lot of failed experiments, time pressures, and unbearable homesickness. Knowing your teammates are in the same boat can be comforting.
We are sorry that this post was not useful for you!
Let us improve this post!
Tell us how we can improve this post?