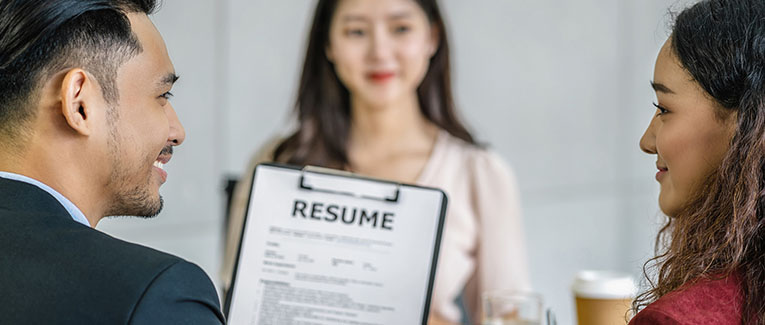 In the United States, Curriculum Practical Training (CPT) is a program that allows F-1 international students to put the skills they've learned into practical use by working in their field of study while completing their degree. Students must be on F-1 status for at least nine months and be in good academic standing to qualify for CPT. In recent years, day 1 CPT has become a popular option for international graduate students.
What is Day 1 CPT?
Day 1 CPT is a term referring to graduate students participating in CPT from the very beginning of their graduate degree program. It is popular because it allows international students to gain employment in the U.S. right from the start of their graduate degree studies, giving them the option to work in their field immediately while earning their first or second master's degree. This differs from regular CPT, for which eligibility does not typically begin until 90 days before the end of your first year of study.
How Do You Qualify for Day 1 CPT?
First off, in order to take advantage of Day one CPT, you must attend a college or university that offers Curriculum Practical Training from the first day, or first semester of the program. These schools are known as "Day 1 CPT universities."
It should be noted that most universities in the US do not permit F-1 students to work during the first or second semester unless the program or degree requires them to take part in CPT during that time. The exception to this rule is for graduate students who must participate in Curriculum Practical Training from the start of their program, so long as they meet all other eligibility requirements.
Day 1 CPT Eligibility
You must have valid F-1 student status and meet all existing CPT requirements.
You are required to be enrolled in a full-time academic program at a school offering Day one CPT.
CPT must be an integral part of the program you are enrolled in, and should be a required component of the courses you are taking.
You can only take part in CPT that is directly related to your field of study.
You must produce evidence of a valid CPT job offer before you submit your request for CPT authorization.
Is it Legal?
Day 1 CPT falls into a legal gray area, at least as far as USCIS is concerned. It is not technically approved for students to take part in CPT more than 90 days prior to the end of the first year of study. However, it is not exactly illegal, either. There is a chance that USCIS could consider your Day 1 CPT unauthorized, in which case your F-1 status could be threatened. This could also cause complications with future H-1B filings and extensions. Therefore, be sure you have a thorough understanding of laws and regulations before making the decision to take part in Day one CPT.
Luckily, universities that offer Day 1 CPT can often help international students decide for themselves if it is the right decision for them.
Should You Take Part in Day 1 CPT? The Pros and Cons.
Pros:
You can gain experience and work in your field of study immediately, without waiting until the end of the semester.
If you have already utilized the total duration of Optional Practical Training (OPT) for your degree level and you want to pursue a first or second master's degree, Day 1 CPT can provide you with a viable option to continue working in your field in F-1 status.
More time in CPT can lead to more experience to put on your resume. This can make you a more attractive candidate to potential employers and H-1B sponsors.
Cons:
There is a distinct lack of guidance provided by USCIS in regards to the legality of Day 1 CPT. Make sure proceed with abundant caution before jumping into a Day 1 CPT program.
If USCIS considers your Day 1 CPT to be a violation of your F-1 status, they may deny your request to change status from F-1 to H-1B. This could involve you being required to leave the country.
Your selection of universities will be more limited, as many schools do not allow CPT participation until you have completed two full semesters in your program.
The universities that do offer Day one CPT may have a limited selection of programs, as they primarily cater to international students who have no other remaining options for work in the United States.
Going straight into CPT at the beginning of your program could put a strain on you, and your academic performance could suffer. Juggling a challenging course load and CPT from the get-go can be more than some students can handle.
Another Option
Many graduate students enroll in Day 1 CPT programs simply because they were not selected in the H-1B lottery. However, there is another option. OPT is designated once per degree level. If you have graduated with a bachelor's degree, taken 12 months of OPT, then graduated with a master's degree and taken another 12 months of OPT, you do not get another 12 months if you get a second masters. However, if you were to instead go for your Ph.D., you would be allowed another OPT period. This may be a better option for some students than Day 1 CPT.
We are sorry that this post was not useful for you!
Let us improve this post!
Tell us how we can improve this post?