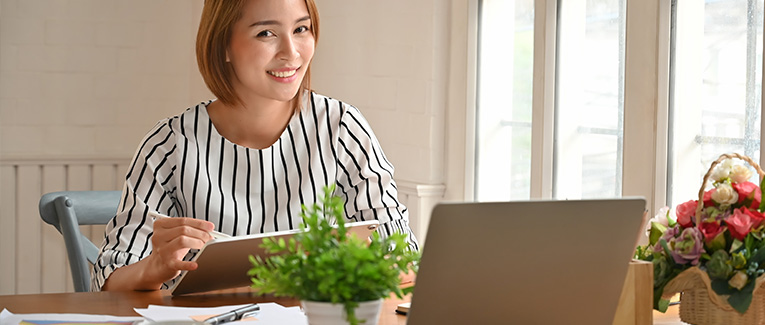 If you are excited to study abroad in the U.S., you have probably already started making a checklist of things to do to get ready. Your clothes and toiletries are not the only important items you will need during your time abroad. Make sure you have arranged for the following essentials before you land in the U.S.
1. Health Insurance
Health Insurance is mandatory for international students studying in the U.S. Be sure to have a health insurance plan in place that meets all the requirements set forth by your school and your visa status.
2. Vaccination Records
There are certain vaccines that students must receive before starting college in the U.S. The immunization requirements will vary depending on the school, so follow up with your college's administration to know which vaccines are required. Although you can choose to get your vaccinations in the U.S, it may be less expensive to get them in your home country.
If you choose to get vaccinated in your home country, carry all immunization records with you when you travel. Common immunization requirements include vaccines against MMR, TDAP, polio, hepatitis B, chickenpox, meningitis and HPV.
3. Medications
Get refills for any prescription medications you take, and don't forget to carry the written prescription with you. The U.S. Food and Drug Administration (FDA) restricts international travelers from carrying more than a 90 days' supply for prescribed medications. Once you arrive, utilize your new health insurance plan to find a doctor so you can get refills of your prescribed medication.
4. Documents and Transcripts
You will have to carry original certificates, mark sheets and transcripts. You may also need recommendation letters from your past employers or academic tutors. Some universities may require you to send your transcripts via mail. In such cases, follow up with your past academic institutes to facilitate the arrangement. You will also need to carry your official ID, bank account details and student loan documents, if any. You won't want to misplace these important documents, so be sure to keep them in a secure place.
5. Electronic Devices
You will need to carry some basic electronic items like a cellphone, computer, and earphones. Some people may prefer to buy a new cellphone for use in the U.S. Be aware that cellphone plans in the U.S. might be more expensive than in your home country. You may also wish to get an alarm clock, a scientific calculator, or a Bluetooth speaker. Avoid packing any unnecessary expensive items, as there is always the possibility that your luggage could be lost or delayed.
6. Adapters and Converters
The power plugs of your electronic devices might not fit into a U.S power outlets. A universal adapter will help you get your devices charged at airports and during your first days on campus. Be aware that adaptors don't always convert voltage to the correct level, so they won't work with every device. Get standard U.S. charging plugs for your applicable devices once you settle in.
7. U.S Bank Account
You will need to open a local bank account to avoid paying conversion fees every time you withdraw funds. Try to choose a bank that has facilities near your campus. There are two types of accounts you can apply for – a checking account and a savings account.
You can also apply for a local credit card, in case you wish to build a credit history for the future. Credit cards can help you purchase a U.S. cellphone service plan, get an apartment, or even see you through emergencies. A lot of credit cards also provide perks and benefits that you can use to save money.
8. Miscellaneous Essentials
You might wish to carry some dorm room essentials like basic crockery and utensils to use in your dorm kitchen. If you are into cooking, you may want to carry local herbs and spices that are not easily available in the U.S. Depending on where your school is located, winters can get extremely cold on campus. Carry adequate clothing for all types of weather to save the hassle of shopping later.
Packing Tips for International Students
Make a checklist of important items to carry and the things you will need immediately upon your arrival. Avoid packing nonessential items that take up too much space and can be purchased locally, such as a laundry bin or clothes hangers. Label your luggage while traveling to avoid misplacement. Store important documents and valuables in a locker or safe in your room.
We are sorry that this post was not useful for you!
Let us improve this post!
Tell us how we can improve this post?