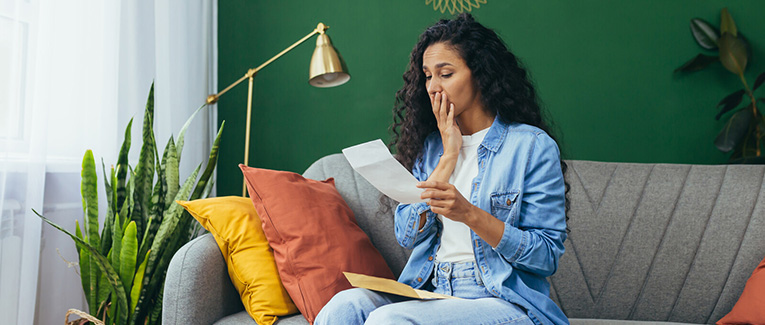 If you're applying for an F1 student visa to study in the United States, even if you feel like you've done well in your interview and provided all the correct documents, you could still be denied a visa.
Of course, this could throw a major wrench in your education plans. You can't attend the college or university you've been accepted to in the US without a student visa, so you'll have to delay starting your degree program until you can reapply successfully.
Since no F1 visa applicant wants to go through this hassle, it's important to take every step both before and during the interview to give yourself the best chance of having your F1 visa approved.
Let's discover some of the common reasons why F1 visas get denied, and what you can do to avoid having it happen to you. Finally, we'll look into what steps you can take if your F1 visa application is denied, so you can embark on your education journey in the US as soon as possible.
Common Reasons for F1 Visa Denial
Not Proving Nonimmigrant Intent
Most every US immigration official, including the one you'll be doing your F1 visa interview with, will assume that you have immigrant intent. This means that they assume you have every intention of unlawfully remaining in the US permanently, despite being admitted on a nonimmigrant visa that only allows you to stay temporarily.
The burden is on you to prove that you have nonimmigrant intent, i.e., you intend to depart the United States lawfully when your school program ends and before your visa ceases to be valid. If you cannot prove that you have nonimmigrant intent, you will not be approved for an F1 visa.
One of the best ways to prove nonimmigrant intent is by filling out your DS-160 truthfully. You'll have to answer several questions on the DS-160 about whether or not you or any family members have applied for a Green Card, and if you have any family members living in the US. Do not lie about this. USCIS will know if you're not telling the truth and may deny your visa if they believe you are lying.
During the consular interview, the officer will ask you questions to determine your ties to your home country, and how likely you are to return to it. They may ask about what family you have living in your home country, or what other things will compel you to come back. If you've never lived away from your parents and they intend to continue to live in your home country while you study abroad, mention this. Even if your ultimate goal is to get an H1B visa and live in the US long-term, you need to demonstrate your desire to leave the US and return home after graduating for the time being. Remember, you can't accomplish any of your goals without first getting approved for an F1 visa.
Lack of Evidence of Financial Resources
You have to prove to the consular officer that you have access to the money to at least pay for the first year of your education and living expenses up front, as well as evidence of readily available funds to cover the remainder of your program. If you can't provide this, you'll likely get your F1 visa application denied. After all, why would the consular officer approve you for a visa to attend school in the USA when you have no way to pay for it?
In order to prove that you have the financial resources to pay for your education in the US, it is suggested that bring the following to your F1 visa interview:
Your original tax returns for the past three years.
Your original bank records for the past three years and/or a fixed deposit statement from your parent or sponsor. While anyone can financially sponsor your education, you will tend to have better luck if someone related to you is financing your education.
Pay slips and employment letters, if applicable.
If you have received a scholarship, it will be noted on your I-20 and considered by the consular officer.
You should ideally not bring certified copies of financial records or property deeds to the consular office.
Please keep in mind that these documents are only suggestions and providing them does not in any way guarantee that you will be approved for an F1 visa.
The School, Degree or Academic Goals Seem Questionable
If you are applying for an F1 visa to attend a well-known school to get a recognized degree, this is unlikely to be an issue. However, if there is little information available about the academic institution you want to attend or your academic goals, you will have a tougher time being approved for an F1 visa.
If this is the case for you, be prepared to provide ample documentation at the interview to back up your education plans.
Inadequate Visa Interview Responses
It's normal to feel a little nervous during your F1 visa interview. But you have to remember that the consular officer is using your answers to the interview questions to help determine if you're lawfully applying for the visa or not. If you do not give answers that are complete or you give answers that are contradictory, you will give the officer no choice but to deny your visa application to protect the integrity of the US immigration system.
During the interview, just be yourself. Answer anything they ask you fully and truthfully. To help you prepare, read over some possible sample interview questions here.
You should ideally be able to answer all of these questions fully in order to be prepared for the interview. However, all interviews are different, so you may not be asked these exact questions.
Misrepresenting Facts or Providing False/Inaccurate Information
Whether it's on the forms you've filled out or the answers you give verbally during the interview, you must be truthful. If you lie, you're just setting yourself up for failure, and vastly reducing your chances of being approved for an F1 visa.
Forget anything you've heard from friends or tips you've read about answering questions a certain way or lying to gain favor with the consular officer. Even if you have no ill intent, it isn't worth the risk. Always tell the whole truth on every form you fill out and in every interview answer.
What If My F1 Visa Application Still Gets Denied?
If your visa application is denied, there's no need to panic. Every consular officer is required to provide you with a written reason for the visa denial. Use this information to see what went wrong, and what you can do to address it.
If you still can't figure it out, try to recreate the interview as best you can. Write down notes and try to remember any question you may have stumbled on or had to think about the answer to. Go through the paperwork you submitted and see if there was something you overlooked. Given enough time and study, you can likely figure out what you could have done better.
Once you've addressed the issues, all that's left to do is reapply for the F1 visa, pay all associated fees again, and schedule another interview. Good luck!
We are sorry that this post was not useful for you!
Let us improve this post!
Tell us how we can improve this post?