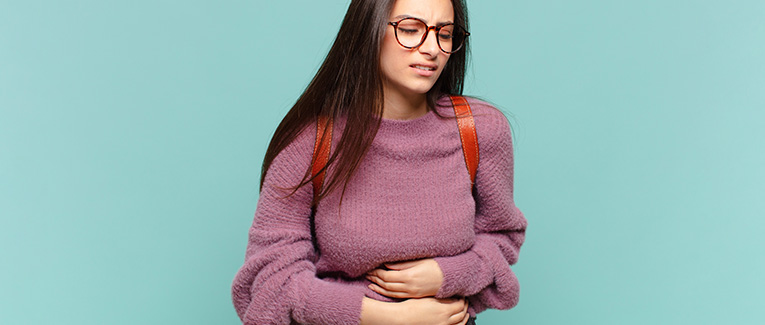 If you are planning to study in the U.S., consider the health risks associated with living in a foreign country. From changes in diet to coping with academic stress, international students have much to acclimate to. Vibrant campus life can exhaust and overwhelm you.
Students often skip their meals, subsisting on snacks and junk food. A busy schedule leaves little room for regular exercise. Additionally, there is always the risk of a sudden injury or an illness.
Most Common Health Concerns Faced by International Students in The U.S.
Traveler's diarrhea
Gastrointestinal infection is the most common health hazard faced by international students. It occurs when you consume contaminated food or water. Symptoms include abdominal cramps and inconsistent bowel movements. Although usually not serious, it can get quite unpleasant and cause dehydration and weakness.
Seasonal flu
In the U.S., flu season occurs during the fall and winter, stretching from October to May. Studies have shown that thousands of people die every year in the U.S. due to viral infections. Typical symptoms include fever, runny nose, cough and cold, and muscle and body pain. The Centers for Disease Control (CDC) recommends that everyone above the age of six months get the flu vaccine every year.
Accidents and injuries
Research shows that about 90 people die every day in the U.S. due to vehicle accidents. Apart from these, there is also the risk of injuring yourself accidentally during any number of activities, from sports, to simply walking to class.
Oral infections
Common oral health issues include cavities, gum diseases, and oral cancer. Poor oral health is also related to other chronic diseases like diabetes. The USA spends more than $124 billion on oral healthcare costs every year. Studies conducted by the CDC have shown that over 34 million school hours are lost each year due to oral health issues.
Mental health issues:
The demands for cultural adjustments also place international students at greater risk of mental health issues. Research indicates that the peak period of onset for mental health issues is between the ages of 12 to 25 years. Mental health issues can affect a student's academic performance, social interactions, and even career prospects.
Preventive Measures You Can Take
Eat healthy
The dining options on U.S. college campuses vary greatly depending on the school. Most all will have a campus dining hall with a variety of food options available, ranging from fast-food to healthy options. Do your best to choose healthy foods as often as possible. You can also choose to cook at home or in your dorm's kitchen. Stock up on nutritious snacks like fruits and nuts, and try to avoid too much junk food.
Exercise
Make physical activity a part of your daily routine to stay fit and energized. Join a gym, Pilates or yoga classes, or go for a brisk jog every morning. You can also join a dance or aerobics class to stay fit and have some fun. Most every college campus will have a fitness center you can use for daily exercise.
Get critical vaccinations
Many schools require international students to have certain vaccinations before they leave for the U.S. Some of these are MMR, TDAP, chickenpox, hepatitis B, meningitis, influenza (annual vaccine), and polio. Don't forget to carry your regular medications if you have prescriptions.
Utilize campus therapists and counselors
Academic stress, social stigmas, culture shock, and weather can all contribute to mental health problems. Don't hesitate to reach out to your campus therapist or counselor for guidance. Mental health resources are there for you to use whenever you're having difficulties. If you aren't sure who to talk to, ask your campus mentor, a professor, or even a friend. Try using well-being apps like Headspace or Mindshift as well.
Drive safely
U.S. road and traffic rules are different than those in your home country. Be aware of driving regulations to stay safe on the roads. Avoid late-night drives, be alert at busy intersections, and avoid hitchhiking. Sometimes, seasonal hazards, such as snow or heavy rain, can affect road conditions . Be aware of such risks and take preemptive measures.
Have proper international student health insurance
The United States has excellent medical facilities. However, they're expensive. For international students, medical bills can be unaffordable. A health insurance plan provides you with the critical financial protection you need in order to receive quality healthcare in the U.S.
It is mandatory for international students to have health insurance when enrolled in U.S. colleges and universities. The exact insurance requirements will vary depending on the school and your visa, so it is important to understand them before purchasing insurance. Most colleges will have an International Students and Scholars Office (ISSO) that can contact to verify all the requirements your insurance must meet before you make a purchase.
We are sorry that this post was not useful for you!
Let us improve this post!
Tell us how we can improve this post?