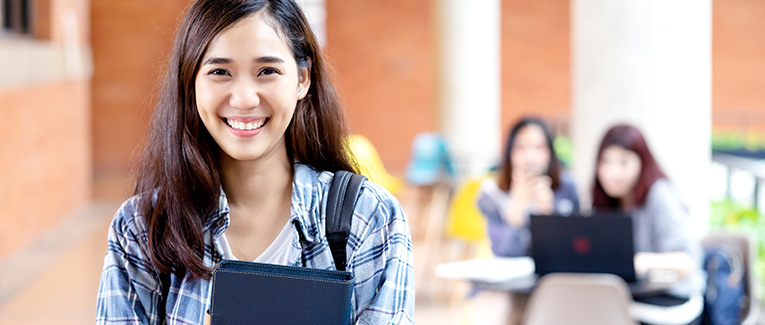 The U.S. college enrollment season is a busy time for every student. It is all the more crucial for international students to make the right decisions before starting their studies at an American college.
Here we break down the spring semester for international students – when does it start, what should you expect, and how to prepare for it?
What is the spring semester?
U.S. undergraduate and graduate schools have two main periods of student enrollment – the fall semester, and the spring semester. The fall semester is the primary season for new students to begin their studies, while the spring semester is the secondary enrollment season.
At most schools, the spring semester is from January through early May. It begins a whole semester later than the fall term, which usually starts in August and ends in December, prior to winter break.
What are the advantages of choosing the spring semester to start your studies?
One major advantage for international students is the chance to reapply. If you missed fall enrollment at the school of your choice, the spring semester represents a second chance for you. It is a great option for students who need to defer their studies by a semester due to logistical reasons such as accommodations, visa status, insurance, etc.
If your application was initially rejected – you applied for fall enrollment and were not accepted – consider applying again. If the colleges you are considering have revised their selection criteria (such as minimum IELTS, TOEFL, or GRE scores), then you could have to opportunity to be accepted for the spring semester.
Waiting until spring enrollment also gives you the opportunity to work on your American English language skills – English is not the primary language for many incoming international students. You can use the extra time you get during the fall to polish your English skills. Many colleges, like the University of Washington, and Indiana University, offer preparatory English courses specifically for interested students during this period.
You could also get the chance to transfer to your dream university. Consider if you've already begun studying at an American school during the fall, but still want a shot to enroll in the college of your dreams. You can apply for spring enrollment at your dream school and transfer your current credits if you get accepted. You'll have to coordinate the administrative process with your academic advisors, but this is an ideal time to transfer to a new school or program.
Another advantage of spring enrollment is the increased odds of getting accepted. Since the spring semester is not the primary enrollment period at most schools, there are fewer applicants to compete against. You could have better odds of being accepted to more schools in the spring.
Are there any disadvantages to applying for the spring semester?
While there are definitely advantages to enrolling in the spring, there are some disadvantages as well.
First off, not every school accepts new students in the spring. Many U.S. colleges and universities only accept new student applications for the fall semester. It's possible that your school and degree options could be more limited when enrolling in the spring.
There's also the chance that waiting until the spring could cause you to miss a course you wanted to take. Some professors only offer a particular class once per academic year. If they teach that course in the fall, you could miss it. You may have to choose between taking that course the following fall, or dropping it entirely.
Finally, spring enrollment can put you at a disadvantage when it comes to summer internships. If you start school in January, you'll only have a semester's worth of experience under your belt by the time the summer break begins. Other internship candidates who enrolled the previous fall will have additional experience that could give them a leg up in the selection process. With only a limited number of internship slots available, this could cause you to miss some opportunities.
What are the requirements for applying for spring enrollment?
The administrative process for applying for the spring semester is exactly the same as for the fall semester. You will still need to submit the same documents and meet the eligibility criteria. Some commonly required documents include:
Transcript of records from your previous school/college
Certificate of proficiency in English language (TOEFL or IELTS as required by the college)
GRE scores if required
Statement of Purpose
Letters of recommendation from teachers or professors
Passport details if required
Which colleges accept new students in the spring?
As noted earlier, not all U.S. colleges and universities allow new students to enroll in the spring. The following is a list of prominent schools that do accept new students for the spring semester.
Cornell University
New Jersey Institute of Technology
Texas A&M
University of Tennessee Knoxville
University of Wisconsin – Madison
Preparing for the spring semester as an international student in the U.S.
Have you already begun your studies in the U.S.? Do you have no idea what to do during the winter break before the spring semester begins? Here are two tips on how you can prepare for a productive semester ahead:
Relax and find time to travel – This is the best way to relieve stress after a hectic exam season. Pack up a suitcase and travel in and around your state. You can check out hidden attractions to get a better feel of the region you live in. Domestic travel is enjoyable, and is also quite affordable.
Plan ahead – Use your free time to figure out your courses and credits for the upcoming year. Prepare a list of core and elective courses that you want to take during the next semester. You can even get an early start and go through a few textbooks. This is also an excellent time to renew any documents like your health insurance, residence permit, visa, etc., if required.
We hope you are now well-informed about how the spring semester works in U.S. colleges. Of course, every school will have its own rules and requirements, so make sure to do your research thoroughly.
We are sorry that this post was not useful for you!
Let us improve this post!
Tell us how we can improve this post?