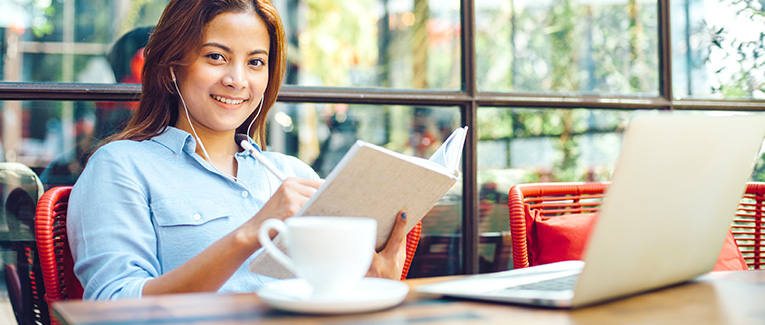 While most international students prefer to travel home to see their family for the holidays, not everyone does. You can end up staying in the United States during the holidays for a number of reasons, but that does not mean you need to spend your days moping around campus.
Staying on campus during the holidays might make you feel homesick, but try to use this time to finish pending tasks and enrich yourself. Winter breaks are the best opportunity for international students to get on top of their game. Many students wait until the last minute to make plans for winter. Others spend countless hours watching TV shows. If you do not have anything lined up already, here are some worthwhile options to consider.
Top Things to Do During Your Winter Break If You Are Still on Campus
Explore the country
The winter break can provide a welcome change from the confines of campus. If you have not yet had the chance to travel outside your city, this is the perfect time to take a trip. Yes, the weather may be cold, but that's no reason for you to stay bundled up in your dorm. The United States has a lot of travel destinations that are perfect for winter travel.
If you wish to avoid snow, you can opt to visit places with more temperate climates, like Florida or California. Winter is also the time when many tourist destinations, like Yellowstone National Park, remain relatively empty. So, for those of you looking to avoid the tourist rush of the summer, this is the perfect time to visit. Alternatively, you can take the time to explore the city where your college is located.
Prepare for your spring semester
The winter break is the perfect time to solidify your schedule for the spring semester. Course instructors will often share the upcoming syllabus during the holidays. Don't wait for the spring semester for a last-minute course change. If you plan to add or drop a course next semester, this is the perfect time to review and implement your plans.
Make the most of your free time by catching up on future reading. This will help you lighten your load for the next semester. You can also look for online courses to earn extra credit.
Look for internships
Although most internship positions will be filled by the time winter break starts, there may still be an available position or two. If you can find an available internship slot, it's a great way to build your resume, and possibly earn some extra money.
Alternatively, you can also look for seasonal jobs in your city. Many part-time positions will reopen due to students traveling during winter break. Make the most of this time by applying for a part-time job.
Catch up on your fitness
Cold winter mornings can make you feel lazy and sleepy. However, the holidays are the perfect time to get started on your much-delayed fitness routine. Throw off the blankets and opt for your running shoes instead. You will feel much more energetic with a regular exercise routine during the winter.
It might get challenging to stick to an exercise routine during winter. Try to exercise indoors, if necessary. You can also try some winter sports, like skiing or ice-skating. Exercise for at least 30 minutes each day. You can also try partnering up with your friends to motivate each other.
Explore a Christmas market
Christmas is one of the biggest holidays in the United States. Immerse yourself in the spirit of Christmas by visiting one of the Christmas markets of the U.S. Many towns have their own Christmas markets to celebrate the holidays.
These splendid European-style Christmas markets are widely popular among locals. Exploring these markets is a fun way to celebrate the season and buy holiday gifts and goodies for your friends. Chicago, Washington, D.C., and New York have some of the best Christmas markets in the country.
Build your portfolio/resume
The holidays are the perfect time to start working on your resume. Recruiters these days look for proactive employees with skillsets to match. You might already be spending a lot of time online browsing through social media. A more productive application of your time would be to create an online portfolio.
Consider signing up on LinkedIn to build your professional profile. Include past projects, certifications, and recommendation letters to make it more engaging. Creative students can sign up on Behance, Medium, or other online platforms to showcase their work. You can also consider starting a blog or developing a website.
Visit families of your friends
Most of your local friends will be visiting their families during the winter break. Consider getting an invitation to spend the holidays with them. This way, you will not only experience the American way of life firsthand, but you also get to enjoy home-cooked food and bonding time with your friends.
Pick up a new hobby
The four weeks of academic break will leave you with ample time for activities you may not otherwise find time to do. Exploring new interests is a good way to stay productive during the holidays. Take a guitar class, painting lessons, or even dance classes to stay energetic during winter break.
Staying Productive During Winter Break
It is common to feel homesick during the holidays. While you may miss the opportunity to travel to your home country, you can nevertheless make your winter break productive and fun. Avoid being idle and make the most of your vacation time. Get involved in different projects, make travel plans, and keep in shape for your next semester.
Of course, you don't need to get pushed into keeping a busy schedule just for the sake of it. Don't forget to indulge in some self-care. Pamper yourself to a nice dinner, go out for a movie or a play. Do things that will keep you active yet happy. This way, you can return to your next semester feeling invigorated.
We are sorry that this post was not useful for you!
Let us improve this post!
Tell us how we can improve this post?