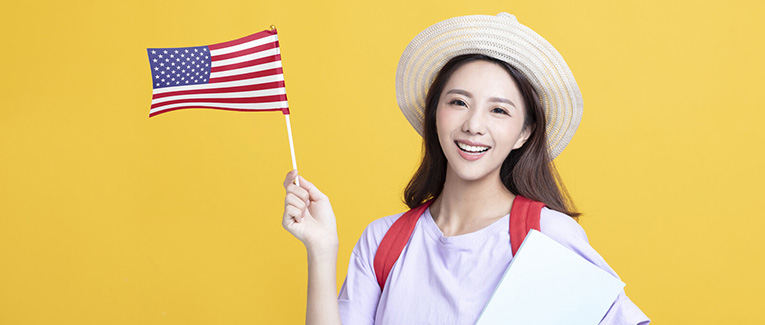 On average, over one million international students study at US colleges, universities, and vocational schools each year. If you've arrived at this article, you're probably thinking about joining them.
However, do you really have to go through the process of applying for a student visa to get a degree or complete an educational program in the United States? Let's find out.
Who Needs a Visa to Study in the USA?
Generally, the vast majority of students who are citizens/residents of other countries are required by law to apply for and be approved for the appropriate visa in order to take part in a postsecondary academic program in the United States. Generally, they will need to apply for one of the following three visas:
F1 Visa – International Students
Most non-Americans who wish to study or conduct research at an accredited US college or university are required to apply for an F1 visa. This is a nonimmigrant visa that allows you to stay in the US for the duration of your academic program to study and even work part-time to earn extra money.
There is no cap on the number of F1 visas issued in a given year. All qualified students are eligible to apply for visas.
During and after your course of study, you may decide to take part in curriculum practical training or optional practical training, which can extend the time you're legally allowed to stay in the US. However, upon completion of your program, you will be required to either change your visa status, such as by obtaining H1B status, or you will need to leave the USA.
Qualifying dependents can accompany you to the USA during your studies on an F2 visa.
J1 Visa – Exchange Visitors
Those traveling to the USA as part of an educational or cultural exchange program can do so on a J1 visa. The J1 visa program is managed by the US Department of State.
In order to apply for a J1 visa, you must be taking part in an authorized J1 visa program. Some of the many examples of J1 visa programs can include:
Qualifying dependents of J1 visa holders may accompany them to the US with a J2 visa.

For visitors, travel, student and other international travel medical insurance.
Visit insubuy.com or call 1 (866) INSUBUY or +1 (972) 985-4400

M1 Visa – International Vocational or Nonacademic Students
Those who wish to enter the USA to receive training through a vocational school, trade school, or other recognized nonacademic institution (excluding language training programs) will typically need to apply for an M1 visa.
Examples of the kind of training an M1 visa holder might pursue include skilled trades or any other nonacademic or vocational course.
As with F1 visas, qualifying dependents can accompany the M1 visa holder on an M2 visa.
Who Does Not Need a Visa to Study in the US?
Obviously, anyone who is a US citizen is allowed to study at any US educational institution or any vocational school they are accepted to, just as you would be allowed to do in your home country.
However, certain non-Americans do not require visas. Anyone who is a citizen of Canada or Bermuda is allowed to enter the USA as a student without a visa. However, they are still required to present a valid Form I-20 Certificate of Eligibility for Nonimmigrant Student Status that is obtained for a US educational institution and signed by both the student and a school official.
In addition, you can be allowed to attend short-term non-degree courses in the USA on a B2 tourist visa. Examples may include a training course related to your job, or cooking classes you're taking for fun. These courses cannot be part of an academic degree or certificate program, and you can only take them during your authorized duration of stay.
Everyone Studying in the USA Needs Insurance
Regardless of what visa you are on, every international student, exchange visitor, vocational school participant, and any accompanying dependent(s) should have sufficient insurance coverage to protect their health.
Depending on the school you are attending and/or program you are taking part in, you may have to pay for health insurance coverage through the school, have the option to purchase coverage through the school, or be required to purchase coverage on your own.
Those on F1, M1, F2, or M2 visas who are seeking coverage should research international student insurance.
Those on J1 or J2 visas seeking coverage – which the US Depart of State requires – should research exchange visitor insurance. Keep in mind that the exact requirements for international student health insurance or exchange visitor health insurance can vary depending upon the college/university or program. It is imperative that you contact the appropriate office at your school prior to purchasing insurance in order to ensure that it meets all requirements.
We are sorry that this post was not useful for you!
Let us improve this post!
Tell us how we can improve this post?